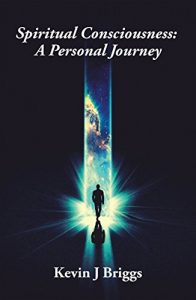 Kevin J. Briggs is a man on a mission to do no less than facilitate a contact moment at the United Nations sometime in 2020. But why does he think he will succeed in getting the visitors to appear when so many others have tried and failed to do this? Listen as he tells us his story of a life in contact, involving many witnesses and much verification. The visitors have been preparing for years for SOMETHING. As we heard from Dan Wright in the CIA-UFO Papers interview, we have gone from sightings in the 1950s to close encounters in the 1960s to abductions in the 1970s and 1980s to where we are now, with a group of people who are in more-or-less constant contact. Whitley and Kevin are such people, and listening to them compare notes about the way their contacts work is totally fascinating.
Many of you are in exactly the same position. So, what do you sense? Will 2020 be the year that all this finally comes into focus? Kevin thinks so. Whitley hopes so. Listen to the show and let us know how you feel! (The UN group where Kevin hopes to speak is called the UNSRC Enlightenment Society.
Kevin's website is KevinJamesBriggs.com. Get his book through us! Click here. This edition of Dreamland will be replaced by "ET Contact and What to do About It " with MUFON Abduction Research Director Kathleen Marden on November 8.
Dreamland Video podcast
To watch the FREE video version on YouTube,
click here
.
Subscribers, to watch the subscriber version of the video, first log in then click on Dreamland Subscriber-Only Video Podcast link.