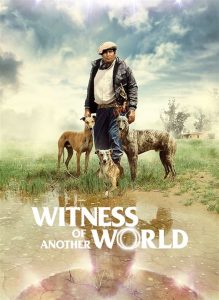 First, we spend half an hour with Dr. Jacques Vallee discussing the extraordinary new documentary "Witness of Another World," made by director Alan Stivelman. Available for streaming now, it's the story of an Argentinian gaucho who, as a boy, encountered a UFO in a field and simply walked on board. As Dr. Vallee investigated the case, he realized that it was one of the most incredible in his experience. He then returned to this man 40 years later and interviewed him again. What he discovered was emotionally powerfu, which you can hear in Dr. Vallee's voice in this deep and searching interview.
Then, director Alan Stivelman tells us of the powerful experiences that led him to the Juan Perez story and to what happened in his and Juan's lives after they met. Both men were profoundly changed by coming together and making the documentary, and the material about reconnecting a very isolated man with his roots, and finding there a new vision of the whole close encounter phenomenon is riveting and unforgettable.
Dreamland Video podcast
To watch the FREE video version on YouTube,
click here
.
Subscribers, to watch the subscriber version of the video, first log in then click on Dreamland Subscriber-Only Video Podcast link.