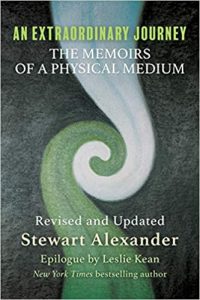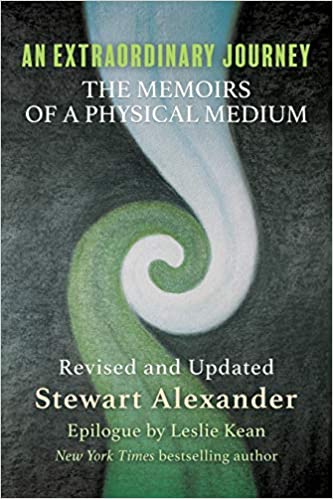 In January of 2021, Whitley interviewed famed medium Stewart Alexander. The first words of the first listener comment on the show were "how can I know this is real?" It was a good question, and Whitley did not forget it when he went to England where Stewart lives and conducts his seances. In this show, he tells the story of his personal visit to Stewart's weekly seance. Then, Leslie Kean and Stewart join Whitley on Dreamland to discuss what the astonishing things Whitley witnessed mean.
Stewart runs a private group that has been meeting on Monday evenings for 40 years, with no money involved. He also offers occasional public events for a small charge. You can find out more on his website, StewartAlexanderMedium.com. He is a rare example of a medium who does what he does simply to give the "other side" a chance to speak, in an effort to spread the message that there is more to death than the end of life. Over the years, there have been many tests of the events that unfold in his seances. No trickery has ever been found. As you will hear, Whitley looked hard for some.
He joined Stewart and his home circle – of which Leslie Kean is a member – in England, for what he describes as one of the most remarkable events he has ever witnessed. This interview offers a window into a world most of us do not yet know or really believe exists. Incredible things happened in the seance–incredible to Whitley as a first-timer–but commonplace over the long history of Stewart's amazing career. To get Extraordinary Journey, click here.
Subscribers, be sure and enjoy Stewart's previous edition of Dreamland where he tells us his life story and discusses mediumship and his adventures as a medium. It's a fascinating story. To listen, click here.
For those of you who want to go a little deeper into the research that has been done on mediums and mediumship, Leslie Kean offers an excellent book and lecture. You can get the book, Surviving Death, by clicking here. To watch the lecture she gave at Rice University, click here. To listen to her interview about Surviving Death on Dreamland, click here.
Not a subscriber? Time to expand your universe! Click here to get started.
Dreamland Video podcast
To watch the FREE video version on YouTube,
click here
.
Subscribers, to watch the subscriber version of the video, first log in then click on Dreamland Subscriber-Only Video Podcast link.