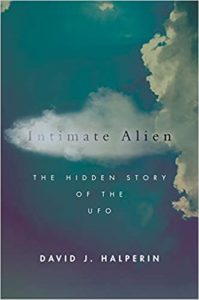 First, Andrew Collins takes us to the magical region around Stonehenge and reports on the huge and mysterious shafts that have just been found there and what they may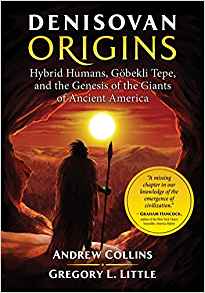 mean. Learn more about Andrew's work at AndrewCollins.com.
Then David Halperin joins Whitley. While David and Whitley have been friends for a long time, this is David's first appearance on Dreamland. When he was younger he was a UFO investigator, and never lost his interest in UFOs. He now has a take on them which, to judge from this deep, friendly interview, Whitley finds as interesting as we think you will. David is not a UFO believer. He is not a UFO skeptic. He isn't an agnostic on the subject, either.
So what's left? That would be the axis of this discussion–at times deep, at times hilarious, often mind-bending as two friends who face the same mystery in different ways come together to explore it.
You will not often have heard anywhere such a completely frank discussion of things like the sexuality issue as it relates to the close encounter experience, or found information about things like the Great Airship Mystery of 1898 explored in quite this way.
Two friends on different sides of a fence lean across it for a chat. But what IS the fence? They both admit it: they don't know!
Join them on the fence, it's a great place to hang out and just wonder…
David's website is DavidHalperin.net. To get Intimate Alien or Andrew Collins' Denisovian Mysteries, visit our store. Click here.
Dreamland Video podcast
To watch the FREE video version on YouTube,
click here
.
Subscribers, to watch the subscriber version of the video, first log in then click on Dreamland Subscriber-Only Video Podcast link.