This year, Dreamland's annual year-end special presents interviews with Dr. Ed Belbruno and Deep Prasad discussing their close encounter experiences and the effect they have had on their lives and work. It marks the first time that a close encounter witness has interviewed scientists about their own close encounter experiences.
Dr. Belbruno is a 2018 winner of the prestigious Humboldt Prize. When the award was presented to him, it was said, "Edward Belbruno was once called in the New Scientist 'one of the top 10 most influential space thinkers. Indeed, Edward Belbruno is a man who has revolutionized and is still revolutionizing our understanding of space travel." In 2009, Whitley met Ed and he agreed to appear on Dreamland anonymously. The success of this program led him to go public with the story of his close encounter and what it has meant to him. His story figures prominently in Whitley's book A New World. Subscribers can listen to the 2009 Dreamland by clicking here.
Deep Prasad works at the absolute cutting edge of the development of quantum computing and artificial intelligence applications. He had a daylight encounter with a number of apparent nonhuman entities in his office, which has revolutionized his approach to the meaning of life and the world, and has energized him to tell his story. His company, ReactiveQ's mission statement says, "Quantum computers let us calculate the previously impossible math to predict how a material will behav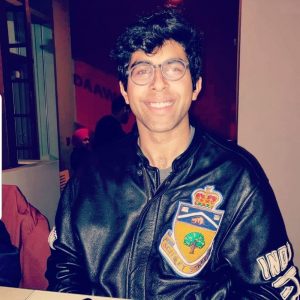 e under different conditions and in combinations with other materials. We will eventually remove the need for humans to wait around for discovery to happen through the slow and blind process of current materials design. As Quantum Computers become more powerful, our simulations will become hyper realistic to the point where our system provides reactive feedback to the designer and guides them to the real world steps in improving the material they're interested in."
Whitley says, "It is my hope that the fact that such prominent members of the scientific community are coming forward will encourage more scientists and academics who have had close encounters to do the same, and for both of those communities to change their current attitude of denial into a more open approach."
At the end of the show, Whitley offers an audio surprise for subscribers. While he has never gotten any video of encounters, it seems that some audio has been obtained. The audio presented records a brief exchange that took place on October 16, 2019. It is the first of a number of such posts, the bulk of which will appear in Whitley's Room.
As the close encounter experience comes more and more into focus, Dreamland and Unknowncountry.com will be playing an ever more important role. Don't miss out on history in the making, subscribe today! Click here to see our inexpensive plans and sign up.
Dreamland resumes on January 3, 2020 with John Hogue, then on January 10 Linda Moulton Howe returns with an incredible discussion of how the coming of the visitors is going to change what the universe means to us and even how we see it.
Dreamland Video podcast
To watch the FREE video version on YouTube,
click here
.
Subscribers, to watch the subscriber version of the video, first log in then click on Dreamland Subscriber-Only Video Podcast link.