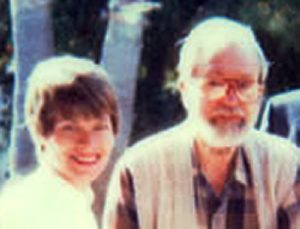 Ann Eller has a unique perspective of the UFO mystery. She worked closely with renowned astrophysicist Dr. J. Allen Hynek during his final years of UFO research. Their friendship gave her an insiders view of both the research, and personality of Dr. Hynek (seen together at left).
Ann has had powerful contact experiences, including a remarkable event on a Wyoming ranch in 1985. She has been able to frame her experiences within the foundation of her own spiritual practices. She tells her story in the 2010 book Dragon in the Sky: Prophecy from the Stars.
During the interview, Ann said that many of the people on the frontlines of the contact enigma are volunteers, and this is similar to story that emerged in Mike's self exploration—that story is covered in a previous episode of The Unseen linked HERE (38:20 time count).
Dreamland Video podcast
To watch the FREE video version on YouTube,
click here
.
Subscribers, to watch the subscriber version of the video, first log in then click on Dreamland Subscriber-Only Video Podcast link.