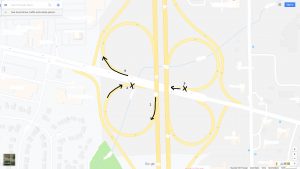 Are there people with superpowers? Are YOU one of them?
Returning guest "Shawn" has another amazing time slip, but this one isn't random. It serves a purpose. It serves life. Not only has Shawn figured that out, he's also found out that he's not alone.
Welcome to the relaunch of The Experience!
The image of Sean's double-teleport diagram shown here will make sense when you listen. In fact, it will be very useful as you do so!
Dreamland Video podcast
To watch the FREE video version on YouTube,
click here
.
Subscribers, to watch the subscriber version of the video, first log in then click on Dreamland Subscriber-Only Video Podcast link.