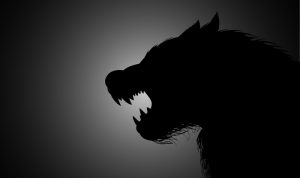 Halloween is coming. But for some of us, it never leaves….
Tina Sena has had a number of high strangeness experiences in her life, but perhaps none as bold and obviously Hollywood as the time the street went dark, the people around her disappeared, and a werewolf showed up. When she ran home to tell her mom and sister, her mother didn't want to hear it. But her sister believed. She had seen one, too.
Dreamland Video podcast
To watch the FREE video version on YouTube,
click here
.
Subscribers, to watch the subscriber version of the video, first log in then click on Dreamland Subscriber-Only Video Podcast link.