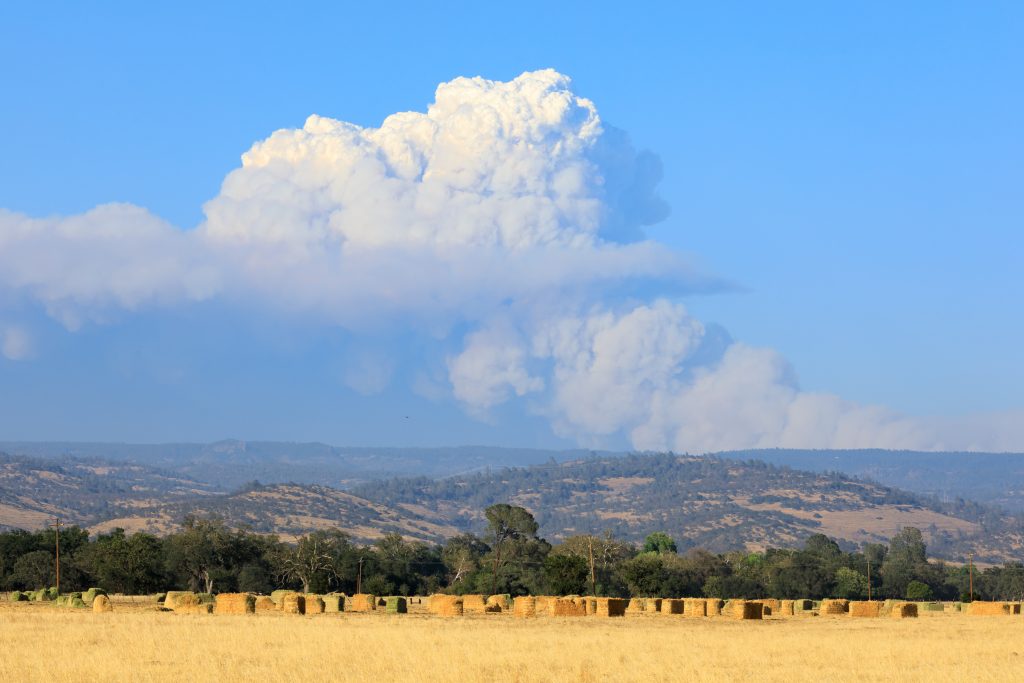 The prolonged drought being experienced by the western portion of North America—now considered a "megadrought"—is the driest seen by the region in over 1,200 years, and is considered a worst-case climate change scenario, according to a new study.
"Climate change is changing the baseline conditions toward a drier, gradually drier state in the West and that means the worst-case scenario keeps getting worse," according to UCLA climate hydrologist and study lead Park Williams. "This is right in line with what people were thinking of in the 1900s as a worst-case scenario. But today I think we need to be even preparing for conditions in the future that are far worse than this."
A megadrought is a prolonged drought that lasts for two decades or longer. The current megadrought started in earnest in 2002, a record-dry year across North America, second only to conditions seen in 1580, with large swaths of the continent seeing little to no rainfall. Although conditions improved in 2019, hot and dry conditions returned in 2020 and 2021, with the later year seeing conditions on-par with those seen in 2002.
"I was wondering if we'd ever see a year like 2002 again in my life and in fact, we saw it 20 years later, within the same drought," Williams said.
In his study, Williams examined soil moisture levels in the western states, including Arizona, California, western Colorado, Idaho, southwest Montana, Nevada, New Mexico, Oregon, southwest Texas, Utah, Wyoming and much of northern Mexico. In addition to direct measurements of soil moisture, Williams also employed climate records derived from tree rings: tree rings preserve a reliable record on numerous factors, not the least of which are the climatological conditions that affected the organism's growth, with drought conditions stunting the growth of individual tree rings for the affected years; courtesy of the age of many truly ancient trees, these records can be reliably dated back to 800 CE. Williams found that the current megadrought is nearly the worst seen by the region in 1,200 years, second only to—and essentially on par with—a similar deep drought that occurred in the late 1500s.
As it was with previous megadroughts, the current one in the Southwest is driven primarily by natural fluctuations in climate, but man made factors have made a significant contribution to the current situation. To determine the extent of global warming's impact on the situation, Williams ran 29 separate climate models that excluded human-caused warming, and compared the results to real-world conditions. He found that human activity has made the current situation 42 percent worse than what would have happened in a naturally-occurring drought event, and that conditions in 2005 and 2006 would otherwise have been wet enough to break the drought altogether.
This study "is an important wake-up call," according to University of Michigan Environment Dean Jonathan Overpeck "Climate change is literally baking the water supply and forests of the Southwest, and it could get a whole lot worse if we don't halt climate change soon." Williams adds that although the current western megadrought will eventually end, it will likely be followed by another shortly after.
Image Credits:
News Source:
Dreamland Video podcast
To watch the FREE video version on YouTube,
click here
.
Subscribers, to watch the subscriber version of the video, first log in then click on Dreamland Subscriber-Only Video Podcast link.