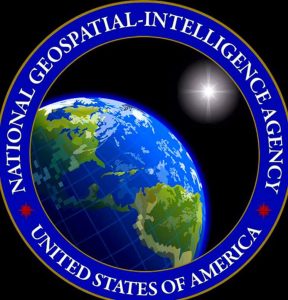 A former intelligence official has come forward to report that he has personally delivered extensive classified information to Congress and the Intelligence Community Inspector General (ICIG) regarding a secret arms race that involves the recovery and study of numerous anomalous craft—both intact and otherwise—that are clearly of non-human origin. This whistleblower says that the existence of these recovery programs has been illegally hidden from Congress. His revelation of their existence resulted in him being the target of retaliation from those that wish to keep the existence of UAP secret—reprisals that are now prohibited by law.
The whistleblower in question, David Charles Grusch, spoke to Leslie Kean and Ralph Blumenthal, two of the investigative reporters that, in their bombshell December 17, 2017 New York Times article, broke the story of the existence of the Pentagon's Advanced Aerospace Threat Identification Program (AATIP), rekindling an open interest in UFOs in the House and Senate. The new story appears in the Debrief.
Grusch, a decorated combat officer that served in Afghanistan, served with both the National Geospatial-Intelligence Agency (NGA) and the National Reconnaissance Office (NRO); he was assigned as the NRO's representative to the Unidentified Aerial Phenomena Task Force from 2019 to 2021; and from late 2021 to July 2022 he was the NGA's co-lead for UAP analysis.
Along with the numerous briefs on UAPs he prepared for Congress, Grusch also participated in drafting the language regarding UAP investigations that was included in the FY2023 National Defense Authorization Act—signed into law by President Biden in December 2022—that included a provision that extends protections to whistleblowers providing UAP-related information to Congress from potential retaliation, regardless of any non-disclosure agreements they might have previously signed.
As an intelligence strategist who "analyzed unidentified aerial phenomena reports" and "boosted congressional leadership Intel gaps [in] understanding," according to an NRO Performance Report, Grusch is described as being "beyond reproach" by retired Army Reserve Colonel Karl E. Nell, who also worked alongside Grusch as the Army's Director for the UAP Task Force from 2021 to 2022; the information that Grusch disclosed to Kean and Blumenthal has been "cleared for open publication" by the Department of Defense's Defense Office of Prepublication and Security Review.
Grusch reports that U.S. government agencies, allied countries and defense contractors have been recovering exotic materials and technologies for decades that include "partial fragments through and up to intact vehicles."
Extensive study of the recovered craft has determined that they are not the product of a covert development program of a foreign adversary or other human-based agency, but rather "of exotic origin (non-human intelligence, whether extraterrestrial or unknown origin) based on the vehicle morphologies and material science testing and the possession of unique atomic arrangements and radiological signatures," according to Grusch.
Kean and Blumenthal were able to corroborate this information through Grusch's associates, who were able to provide evidence that these artifacts of non-human origin are in the possession of highly-secret black programs. "We are not talking about prosaic origins or identities," Grusch clarified, referring to the information he supplied Congress and the ICIG with. "The material includes intact and partially intact vehicles."
The existence of this program was revealed to Grusch through interviews with high-level intelligence officials—some of whom are still directly involved with this program—that amounts to a decades-long "publicly unknown cold war for recovered and exploited physical material—a competition with near-peer adversaries over the years to identify UAP crashes/landings and retrieve the material for exploitation/reverse engineering to garner asymmetric national defense advantages."
Grusch's investigation revealed that these artifacts have been collected over the course of nearly eight decades, and have been gathered into what he describes as UFO "legacy programs" that have been hidden within "multiple agencies nesting UAP activities in conventional secret access programs without appropriate reporting to various oversight authorities." In short, these activities were illegally hidden from the committees formed by Congress that would ordinarily keep these programs in check, hidden within otherwise mundane classified projects.
"Individuals on these UAP programs approached me in my official capacity and disclosed their concerns regarding a multitude of wrongdoings, such as illegal contracting against the Federal Acquisition Regulations and other criminality and the suppression of information across a qualified industrial base and academia," Grusch stated.
"When you have multiple agencies nesting UAP activities in conventional [special access programs/controlled access programs], both as recipients of exploitation-related insights and for operational reasons, without appropriate reporting to various oversight authorities, you have a problem," Grusch continued.
But despite his investigation and reporting to Congress being part of his duties as a key UAPTF official, Grusch reports that he was the target of retaliation after his identity was disclosed to "individuals and/or entities" within the Department of Defense and the Intelligence Community," resulting in months of retaliation and reprisals; in May 2022, Grusch filed a "Disclosure of Urgent Concerns(s); Complaint of Reprisal" with the ICIG in response to this treatment; to protect the integrity of the investigation, Grusch requested that the details of his ordeal be withheld.
Such retaliatory behavior is now illegal, as set out by the amendments championed in the FY2023 National Defense Authorization Act by Senators Kirsten Gillibrand and Marco Rubio that prohibit reprisals against individuals that are disclosing UAP-related information, regardless of any non-disclosure agreements they may have signed.
However, Grusch's coming forward appears to be encouraging others to do so too: an intelligence officer specializing in UAP analysis at the National Air and Space Intelligence Center (NASIC), Jonathan Grey, stated that "the existence of complex historical programs involving the coordinated retrieval and study of exotic materials, dating back to the early 20th century, should no longer remain a secret."
"The majority of retrieved, foreign exotic materials have a prosaic terrestrial explanation and origin—but not all, and any number higher than zero in this category represents an undeniably significant statistical percentage," Grey—a pseudonym used as part of his identity within the agency—points out.
"A vast array of our most sophisticated sensors, including space-based platforms, have been utilized by different agencies, typically in triplicate, to observe and accurately identify the out-of-this-world nature, performance, and design of these anomalous machines, which are then determined not to be of earthly origin," Grey added.
"High-level, classified briefing materials exist in which real-world scenarios involving UAP, as evidenced by historical examples, are made available to Intelligence Personnel on a need-to-know basis," according to Grey. "I have been the recipient of such briefings for almost a decade."
Grey went on to say that, despite the fact that most of the technology itself will need to remain classified, "it is no longer necessary to continue to deny that these advanced technologies derived from non-human intelligence exist at all or to deny that these technologies have landed, crashed, or fallen into the hands of human beings."
It is dangerous for this "eighty-year arms race" to continue to unfold in the shadows, as it "further inhibits the world populace to be prepared for an unexpected, non-human intelligence contact scenario," Grusch asserted.
"I hope this revelation serves as an ontological shock sociologically and provides a generally uniting issue for nations of the world to re-assess their priorities," he said.
—
By Matthew Frizzell
Image Credits:
News Source:
Dreamland Video podcast
To watch the FREE video version on YouTube,
click here
.
Subscribers, to watch the subscriber version of the video, first log in then click on Dreamland Subscriber-Only Video Podcast link.