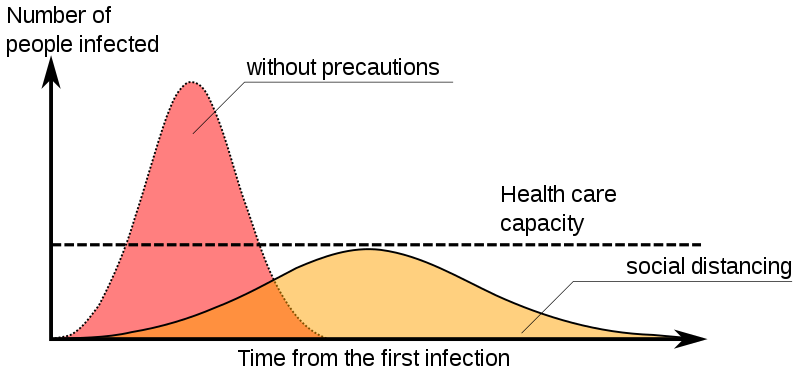 Despite the typical recovery time for a COVID-19 infection lasting only a few weeks, a growing number of coronavirus patients are reporting chronic symptoms that linger for months after their diagnoses, despite no longer testing positive for the disease, with many of them unable to resume their normal lives due to the debilitating effects of their condition, now being called "Long-COVID".
Long-COVID appears to affect between 10 and 20 percent of people diagnosed with COVID-19, who report experiencing symptoms of their illness for longer than a month, and 2.3 percent—or 1 in 44—reporting lingering effects that last for longer than 3 months. There's no single set of symptoms shared by long-term COVID sufferers; two patients with the same condition could very well exhibit entirely different symptoms, making Long-COVID a difficult condition to approach. However, the most common symptom is a crippling fatigue, sapping the stamina of previously energetic individuals, leaving many unable to mount a flight of stairs, or walk any appreciable distance.
Other symptoms reported by "long-haulers", as they have come to call themselves, include breathlessness, a persistent cough, joint pain, muscle aches, hearing and eyesight problems, headaches, loss of smell and taste, and damage to the heart, lungs, kidneys and digestive tract. Low-grade fever and cognitive dysfunction, described as "brain fog" by some patients, are also being reported, as well as hair loss and teeth loss. Mood disorder effects are also being reported, with a recent study having found that 20 percent of COVID-19 patients were recorded as having a first time diagnosis of anxiety, depression or insomnia in the three months following testing positive for the disease, roughly double the rate seen in other groups of patients in the same period.
Some of the chronic fatigue effects may be due to tissue scarring caused by the previous infection. "Unfortunately, sometimes the scar never goes away," says Ali Gholamrezanezhad, a clinical radiologist at the University of Southern California. Gholamrezanezhad is leading a research team that is using computerized tomography (CT) scans to track the progress of previously-hospitalized COVID-19 patients, and found that more than one-third of the 33 individuals they were tracking had tissue damage in their lungs that have left visible scars. Although Gholamrezanezhad estimates that this effect might only affect about 10 percent of coronavirus patients overall—a number in line with at least one other study tracking the phenomenon of Long-COVID—the lungs aren't the only organs attacked by SARS-CoV-2, implying that similar long-term scaring could occur in the intestines, heart, or even in the nervous system or brain.
Even if the percentage of patients affected is as low as 10 percent, nearly 64 million people globally have been infected with the coronavirus, meaning that hundreds of thousands—possibly millions—of individuals could potentially be suffering from Long-COVID, a legacy of the coronavirus that could very well last long after the pandemic has ended, affecting not only the individuals suffering from the condition, but also the economic and social systems supporting them.
An international patient-led movement called Patient-led Research for COVID-19 is gaining traction; initially starting with a survey aimed at collecting data on COVID-19 to try to understand their own recovery experiences, researchers that are part of the grassroots organization have launched their own formal studies on the phenomenon of Long-COVID.
The question remains as to whether or not sufferers of Long-COVID will eventually recover from their condition; although it has been a full year since the December 1, 2019 identification of COVID-19's patient zero in Wuhan, China, not enough time has passed to reveal what the long-term effects of contracting COVID-19 might be. In the meantime, efforts to stop the spread of the SARS-CoV-2 coronavirus may prevent untold numbers of individuals from finding out what such a future might hold for them.
Dreamland Video podcast
To watch the FREE video version on YouTube,
click here
.
Subscribers, to watch the subscriber version of the video, first log in then click on Dreamland Subscriber-Only Video Podcast link.