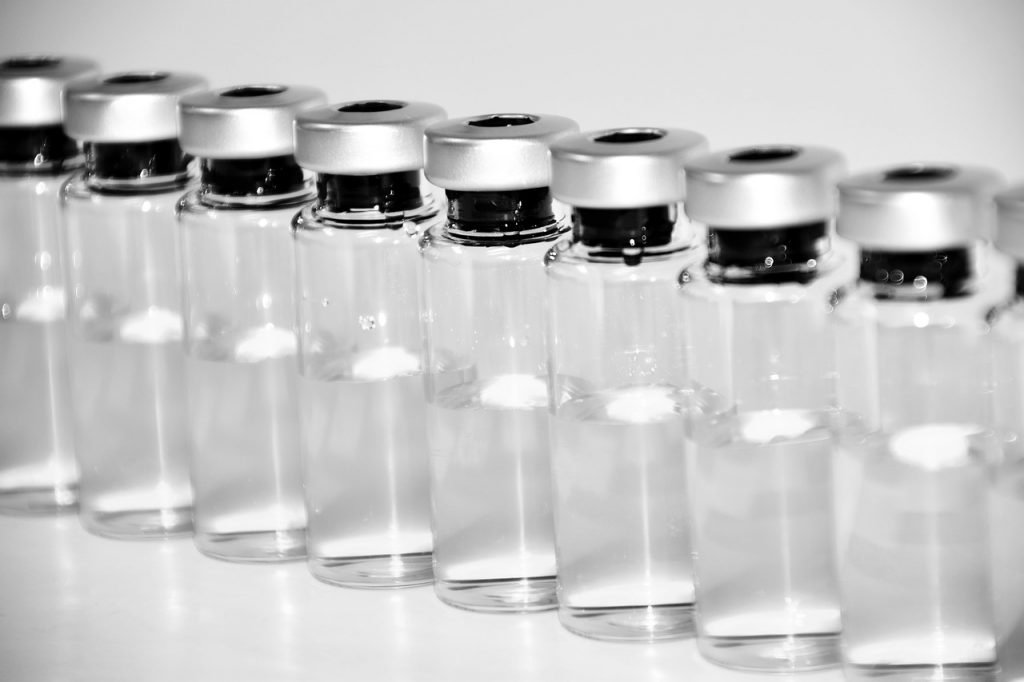 Pharmaceutical company AstraZeneca has announced that a manufacturing error has caused what may be a fortunate discovery in regards to the COVID-19 vaccine they are producing, in that the drug may be much more effective at lower doses than anticipated. The Oxford University-developed inoculant is amongst a host of vaccine candidates that are reportedly successful in preventing SARS-CoV-2 infections, including those being produced by Moderna (94.5%) and Pfizer Inc (90%).
AstraZeneca announced last week that the vaccine candidate, called AZD1222 (a.k.a. ChAdOx1 nCoV-19), was showing a 70 percent rate of effectiveness in protecting against the SARS-CoV-2 coronavirus, but that mightn't be the entire story: on November 26 the company issued a press release that admitted that a manufacturing error resulted in two different doses being administered during the vaccine's critical phase III trial.
Researchers in the U.K. version of the trial (the other was conducted in Brazil) noticed that the initial doses being administered to test subjects were only half full, the result of an unexplained manufacturing error, meaning that 30 percent of the participants received only half of the intended dose for their first, or prime, injection. Instead of scrapping the study, the researchers decided to continue, adjusting their protocols to take into account the lower-dosage study members; half-dose participants still received the full dose of the vaccine as a booster shot 30 days after the prime injection.
The factory produced lemons, lemonade was made, and the researchers found the result was sweet indeed: the vaccine showed a 90 percent efficacy in the low-dose group, compared to the full-dose group showing a much lower 62 percent efficacy. The company hasn't explained where they came up with the 70 percent initially reported.
One factor that may complicate matters is that the reduced dose was only administered to participants under the age of 55, meaning that the dose's additional effectiveness may simply have been due to the younger subjects' more robust immune systems. Regardless, AstraZeneca is scheduling an extra global trial to confirm the results of the initial trials, meaning that the rollout of their vaccine might be delayed, but if these numbers are correct, that means that less AZD1222 might be required to inoculate the public when the vaccine rolls out.
"Now that we've found what looks like a better efficacy we have to validate this, so we need to do an additional study," according to AstraZenica CEO Pascal Soriot. He said that the pending trial will probably be another "international study, but this one could be faster because we know the efficacy is high so we need a smaller number of patients."
Nearly 61 million confirmed cases of COVID-19 have been recorded globally since the pandemic began in December 2019, with more than 1.4 million dead. 12.9 million of these cases have occurred in the United States, where 264,000 people have died from the disease.
Image Credits:
News Source: