Archived podcast for paid Subscribers only. Please login to access.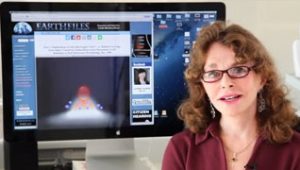 UPDATE: CIA medical officer Christopher "Kit" Greene has posted an extensive comment on the Above Top Secret website about his efforts to obtain John Burroughs' records. He makes specific statements about what caused John's injuries that confirm that the source was unknown.
Linda Moulton Howe
Earthfiles.com Editor
John Burroughs who had a CE3 during the Rendlesham Forest UFO Incident has finally gotten the Veterans Administration to communicate enough information to his doctors to save his life. In the process of doing this, a new level of disclosure has been reached. Burroughs, who was present at the Rendlesham Forest Incident and apparently spent a significant amount of time in close proximity to the unknown object that was there, in later life developed a heart condition that could not be explained. When his doctors attempted to obtain his records from the VA, they would not release them. Even John McCain could not get them released. But now everything has changed.
We might well be approaching formal disclosure. We are now closer than we have ever been. Listen to this amazing story, and reflect on what it means. The VA has admitted that John Burroughs was injured in the line of duty…in Rendlesham Forest…in close proximity to a glowing unknown object. And remember what the skeptics said: it was a distant lighthouse. Reflect that the skeptical leader who said that, Philip Klass, was an editor of Aviation Week and Space Technology Magazine, which owed its existence to friendly leaks from the Air Force.
Some of the lying has just ended. When will presidential adviser John Podesta and so many of us get our wish and see full disclosure. As Podesta said in his final tweet as a presidential adviser on February 15: "it's the law."
Linda Moulton Howe's website is Earthfiles.com.
Dreamland Video podcast
To watch the FREE video version on YouTube,
click here
.
Subscribers, to watch the subscriber version of the video, first log in then click on Dreamland Subscriber-Only Video Podcast link.