Archived podcast for paid Subscribers only. Please login to access.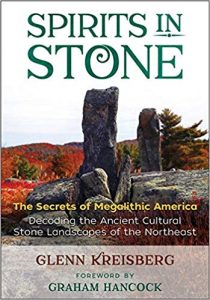 Ever wondered why Whitley and Anne's cabin had so many strange events happen in and around it?
This show explores a possible reason.
New to Dreamland, Glenn Kreisberg tells the amazing story of the ancient stone artifacts that dot the landscape where Whitley's old cabin was located. He relates how artifacts in this very magical region are related to sites as far away as Angkor Watt, and contain an important and lost message from the past.
Whitley and Glenn go deep in their discussion of the area of Ulster County and the Catskills, where Whitley and Anne had their cabin and where Glenn has lived and explored all his life.
What is the past trying to tell us? What has been lost? And how does our lost past relate to the incredible events that unfolded at the Strieber cabin?
A really powerful and eye-opening show!
Glenn's websites are NEARA.org and LookoutMountain.org
To learn more about his book Spirits in Stone and order it, click here.
Dreamland Video podcast
To watch the FREE video version on YouTube,
click here
.
Subscribers, to watch the subscriber version of the video, first log in then click on Dreamland Subscriber-Only Video Podcast link.