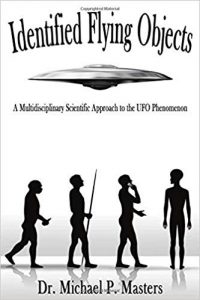 For years, a theory has floated around that the visitors might not be aliens at all, but entities from a parallel universe or even time travelers. In this extraordinary adventure of an interview, Dr. Michael Masters lays out a brilliantly conceived case for the time traveler theory.
Can we actually travel through time, and if so, why might we want to do it and, above all, HOW? Dr. Masters addresses all of these questions as he weaves together the many threads of his case. You will be left wondering, 'is he right, and if so, then what does it mean and why do they appear to be clustering at this particular moment in history?'
Then, in the last half hour, Whitley describes some of his own apparent movements through time, and Dr. Masters responds with eye-opening analysis. At the very end, Anne Strieber, who has not intervened in the show for over a year, suddenly makes herself known with a short, deeply insightful statement that seems in a few words to perfectly sum up this mind-bender of a show.
Dr. Michael Masters' website is Idflyobj.com. His facebook page is Facebook.com/idflyobj. His Twitter feed is @MorphoTime
Get Identified Flying Objects and share the wonder. Click here!
Dreamland Video podcast
To watch the FREE video version on YouTube,
click here
.
Subscribers, to watch the subscriber version of the video, first log in then click on Dreamland Subscriber-Only Video Podcast link.