Red Pill Junkie is a blogger, artist, and a strong voice with in the UFO community. This conversation dives into the deepest waters, and although we talk about UFOs, we also confront the big questions: Who are we? Why are we here? And what does it all mean?
Now, Red Pill Junky (or RPJ for short) is a pen name, and he writes for The Daily Grail, as well as Radio Mysterioso. He, like myself, is a cartoonist, so check this out! And he wrote the forward to my most recent book, and you can hear his audio reading of that wonderful essay at the very end of this episode.
RPJ lives and works in Mexico City, and he has a glorious voice!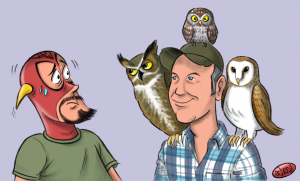 Dreamland Video podcast
To watch the FREE video version on YouTube,
click here
.
Subscribers, to watch the subscriber version of the video, first log in then click on Dreamland Subscriber-Only Video Podcast link.