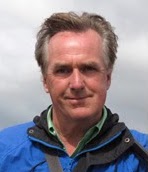 Bert Janssen is an author, crop circle researcher and flamboyant story teller—yes, thats what it says on his site, and that's accurate! His most recent book is The Organizing Principle, with the subtitle, There are No Coincidences.
This is a high energy conversation about the power of synchronicities, crop circles, Carl Jung, squaring the circle, and a lot more.
Bert produced a set of videos to accompany the books, and he carefully explains some of the very strange geometries that are embedded in crop circles and ancient sites, and there are a lot of visuals to help better understand the complex designs. (videos linked HERE, and Bert's site HERE)
If you liked this show, there's a previous interview from 2013, on the podcast series Hidden Experience. Bert, his wife Heather and Mike talk about a tangled cluster of strange events during one of their tours in England.
Dreamland Video podcast
To watch the FREE video version on YouTube,
click here
.
Subscribers, to watch the subscriber version of the video, first log in then click on Dreamland Subscriber-Only Video Podcast link.