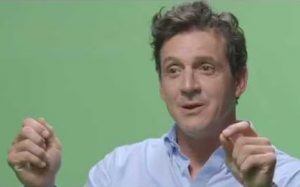 Director James Fox's explosive new documentary is being hailed as the most persuasive and revealing film ever made about UFOs. The film includes never-before-seen testimony from high-ranking government and military officials, NASA Astronauts, and Senator Harry Reid.
Dr. Jacques Vallee says this about The Phenomenon: "Seventy years of secrecy has led to this. The most credible documentary ever made about UFOs."
In this show, James talks about the challenges and hopes in creating a film of such magnitude, and he shares some fascinating stories about the production, as well as what didn't make it in the film.
James addressed the 1994 Ariel School sighting in Zimbabwe Africa and the reason that his film ends with that remarkable story. One of the students involved in the event, Emily Trim, recently spoke with Stuart Davis's on his podcast, Artists and Aliens. Her testimony adds a new depth to what was shown in the film, and a much richer story emerges. This interview is highly recommended and is linked HERE.
To see The Phenomenon, click HERE. NOTE: Some streaming platforms have lots of extra footage from this important film!
Whitley is also interviewing James Dreamland, coming on Friday.

Dreamland Video podcast
To watch the FREE video version on YouTube,
click here
.
Subscribers, to watch the subscriber version of the video, first log in then click on Dreamland Subscriber-Only Video Podcast link.