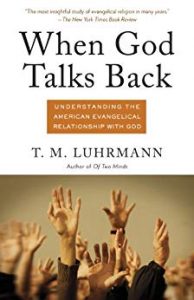 Psychological Anthropologist Tanya Luhrmann has written an excellent book about Evangelical Christians who train themselves to hear and feel God called,
When God Talks Back
. In this episode, we talk to her about the ins and outs of that and see how similar it is to a lot of what we talk about on this show. We even bounce it off of George Hansen's Trickster Theory.
Then, our unofficial-official reporter Jack Brewer drops in to talk about the shaky foundation upon which the latest mainstream reporting of UFOs witnessed by U.S. military has been written. All that and host Jeremy Vaeni has a news scoop of his own from Hawaii!
Grab a copy of
When God Talks Back
and get ready for an amazing read:
Click here!
Dreamland Video podcast
To watch the FREE video version on YouTube,
click here
.
Subscribers, to watch the subscriber version of the video, first log in then click on Dreamland Subscriber-Only Video Podcast link.