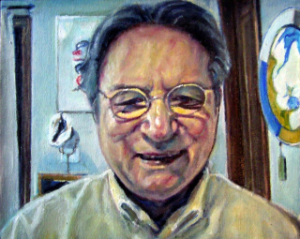 New Observations welcomes Alfred Lambremont Webre to the podcast as we have entered into a positive timeline for our future. They discuss Alfred's new project, the
Living Project for a New Earth
. More and more people are waking up and moving up energetically. With this process comes the responsibility of taking on the role of becoming a galactic citizen.
Alfred Lambremont Webre
Futurist Alfred Lambremont Webre's principal social contributions have been (1) founding the science of Exopolitics through his 2000 book Exopolitics, (2) the 2014 discovery of the Omniverse as the 3rd major cosmological body [after the Universe and the Multiverse] through which humanity understands the cosmos, (3) the development of the Positive Future Equation & the Ascension Hypothesis that describes Soul development in our Universe & Omniverse.
A graduate of Georgetown Preparatory School in classics (1960), Yale University (Industrial Administration Honors-1964), Yale Law School (International Law-1967), University of Texas (Counseling-1997) and a Fulbright Scholar (International Trade-1968), Alfred has taught at two universities (Yale University Economics Department-Taxation) & University of Texas Government Department-Constitutional Law).
Alfred has served in leadership positions in environmental protection, international law and justice, public health, exopolitics, and public broadcasting. He was General Counsel of the New York City Environmental Protection Administration and later consultant to the Ford Foundation's Public Interest Environmental Law program, overseeing grantees Environmental Defense Fund and Natural Resource Defense Council. Alfred also served as Public Participant, Joint Public Affairs Committee, Commission for Environmental Cooperation (CEC), Montreal, Quebec, Canada
A leader in public broadcasting, Alfred produced the Instant of Cooperation, the first live radio program in history between the Soviet Union [Russia] and the United States, nominated for an award at the UN General Assembly (1987). Alfred has been a host on WBAI-FM (New York) and Vancouver Coop Radio and he has been featured on major international networks including CBC-TV, CBS-TV, CNN-TV, TruTV, PressTV, and others.
In Exopolitics research, News and Information, Alfred is the Editor of NewsInsideOut, Exopolitics.com, and ExopoliticsTV, was co-founder and Chairman of the Advisory Board of MARS, the Mars Anomaly Research Society, and was among the founding members of the Exopolitics Institute.
Yahoo News has reported on futurist Alfred Lambremont Webre's Initiative to be an Earth representative to the regional Galactic Governance Council.
Dreamland Video podcast
To watch the FREE video version on YouTube,
click here
.
Subscribers, to watch the subscriber version of the video, first log in then click on Dreamland Subscriber-Only Video Podcast link.