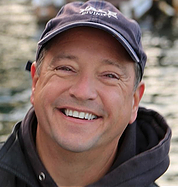 Mia Feroleto and New Observations are delighted to welcome Peter Panagore to the podcast. They discuss Peter's childhood experiences of the Divine which culminated in his conversation with God at the age of 20 on a mountain in the Canadian Rockies–it happened after passing over into the realm of death.
Peter is a husband, father, grandfather, a two-time near-death experiencer, storyteller, ordained pastor, writer, author, public speaker, and more. He earned his Master of Divinity at Yale University with a focus on the classics of western mysticism. He served eighteen years as a Congregational community minister in the United Church of Christ, primarily along the coast of Maine.
He's had two Near-Death Experiences. The first "death" occurred in 1980 from hypothermia while ice climbing in Banff Provincial Park in Canada. He died again from a heart attack in 2015.
Peter wrote about his first experiences in Heaven Is Beautiful. Reach him through his website, HERE.
"In the inner stillness where meditation leads, the Spirit secretly anoints the soul and heals our deepest wounds. In the twilight of life, God will not judge us on our earthly possessions and human success, but rather on how much we have loved."
— John of the Cross
Dreamland Video podcast
To watch the FREE video version on YouTube,
click here
.
Subscribers, to watch the subscriber version of the video, first log in then click on Dreamland Subscriber-Only Video Podcast link.