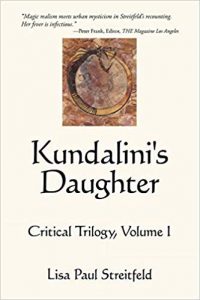 Art critic and performance artist Lisa Paul Streitfeld underwent a transformative awakening at her father's funeral in 1983. For the next twenty-five years, she traversed the globe–and her very soul–on the mystical trail of Kundalini pioneer Harold S. Streitfeld.
En route, she became a conduit for the collective consciousness, delivering a new mythology that portends a new state of balance, equality and hope for humanity.
Listen as she tells Mia her story. Explore her extraordinary life at LisaPaulStreitfeld.com.