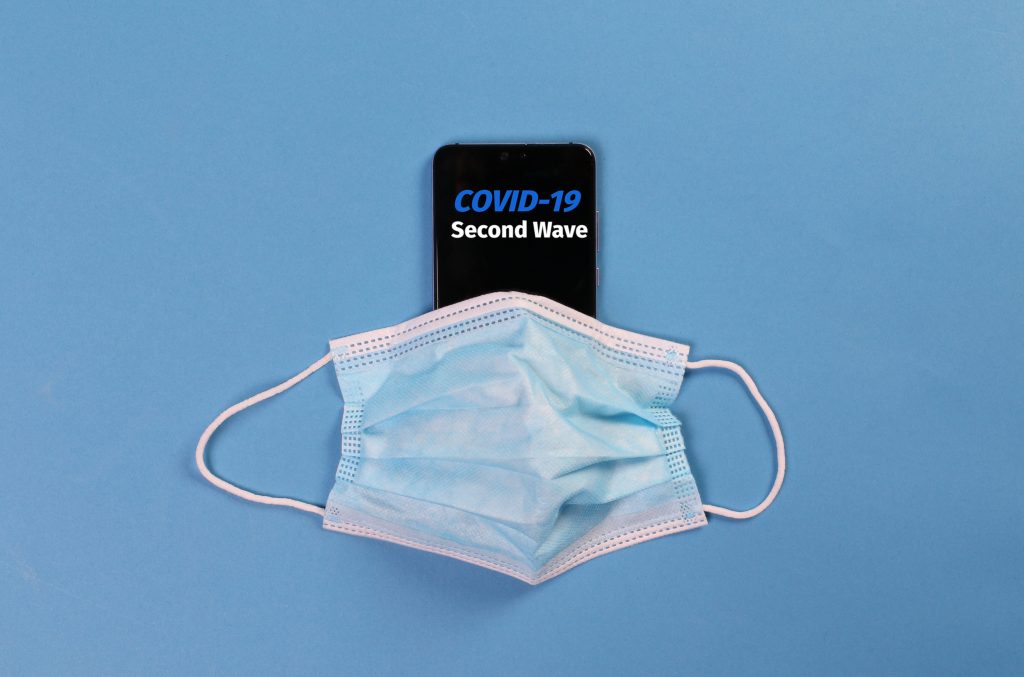 The United States recorded the largest single-day increase in COVID-19 cases on October 23, logging nearly 84,000 new cases, higher than the previous single-day peak reached in July. Sixteen individual states are reporting sharp increases in hospitalization rates, and health experts warn that the worst is yet to come, forecasting a death toll that may rise as high as a half-million dead unless Americans from coast to coast buckle down and mask up.
Friday saw the logging of 83,757 new coronavirus infections across the U.S., according to Johns Hopkins University, beating the previous record-holder of 77,362 set on July 16; this was followed closely by the following day's numbers, with 83,718 testing positive on the 24th. Although capacity currently doesn't seem to be in danger of being overwhelmed, hospitalization rates have increased sharply across 16 states to either come close to or surpass previous peaks seen over the summer. Wisconsin is currently the hardest-hit state, with COVID-19 cases occupying 9.4 percent of the state's hospital beds.
The good news is that even that 9.4 percent is nowhere near New Jersey's spring peak, when roughly 40 percent of the state's hospital beds were overwhelmed by COVID-19 patients. Death rates for hospitalized cases have also dropped since the start of the pandemic: in the spring, 25.6 percent of patients hospitalized for coronavirus infections succumbed to the illness, but that number has since dropped to 7.6 percent—still an unacceptably high risk for those infected, but an encouraging improvement as health workers and researchers learn more about this deadly and debilitating illness.
This new surge comes as the nation transitions into autumn—and soon enough, winter—when the population traditionally spends more time indoors where poorly-ventilated confines can contribute to the spread of the coronavirus. A University of Washington study forecasts that this change in environment could more than double the current number of 224,000 COVID-19 victims to a half-million dead by February if proper precautions aren't taken.
"We are heading into a very substantial fall/winter surge," said the University of Washington's Institute for Health Metrics and Evaluation (IHME) director Chris Murray, who co-led the research. Although their study projects the death toll to reach 500,000 people over the coming winter, this number could be reduced by 130,000 fatalities if 95 percent of the population were to wear face coverings, a simple measure advocated by virtually every health expert around the globe, and one that has proven to be consistently effective in stemming the spread of the coronavirus.
To date, COVID-19 has infected at least 42.8 million people worldwide, and killed 1.15 million since the disease first emerged in China 10 months ago. The U.S. has the highest number of infections and deaths due to the coronavirus, with 8.6 million confirmed to have contracted the disease and over 225,000 dead.
Image Credits:
News Source:
Dreamland Video podcast
To watch the FREE video version on YouTube,
click here
.
Subscribers, to watch the subscriber version of the video, first log in then click on Dreamland Subscriber-Only Video Podcast link.