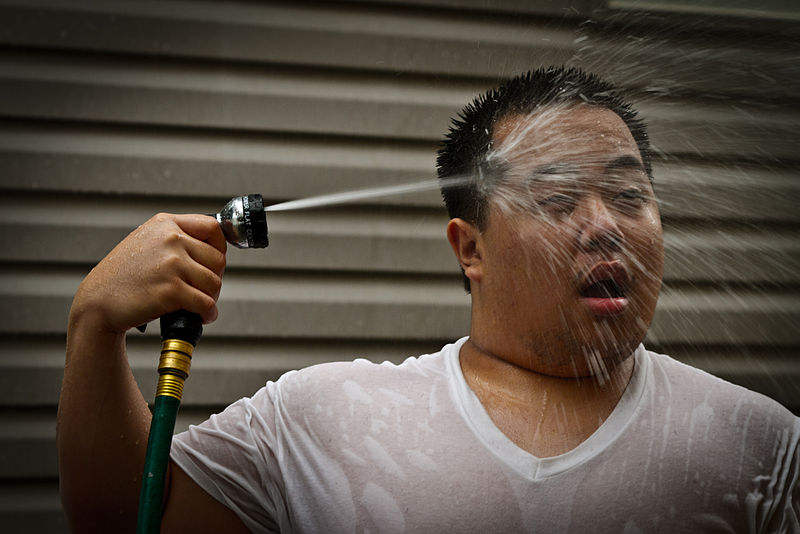 Numerous regions across the globe are baking under oppressive heat waves that are once again breaking records, with the most notable of these events occurring in the north, a troubling indicator of rampant global warming as the high latitudes warm faster than equatorial regions.
The US Pacific Northwest has seen an exceptionally strong heat wave over the past few weeks, with Idaho, Oregon and Washington bearing the brunt of the heat and setting new temperature records: Lewiston, ID, hit a high of 48°C (119°F) on June 29, edging out the state's all-time record for June; Portland's thermometers hit 47°C (116°F) on the same day, handily beating its own July 1965 record of 42°C (107°F); Seattle recorded three consecutive days of temperatures over 100°F (38°C)—doubling the number of times temperatures above 100°F were recorded since 1894—with the city's suburb of Maple Valley hitting 48°C (118°F) on the 27th.
But while old heat records fell by the wayside in the US, matters were worse in Canada and Russia, a troubling indicator of rampant global warming as the high latitudes warm faster than regions closer to the equator. Western Canada saw unprecedented temperatures bake away long-standing heat records that have resulted in the deaths of hundreds of people in British Columbia, with the village of Lytton breaking Canada's all-time heat record for three days in a row. On June 29 temperatures peaked at 49.6°C (121.3°F), topping Lytton's two record-breakers of 46.6°C (115.9°F) on June 27 and 47.9°C (118.2°F) on June 28; the town was evacuated the following day as a wildfire, one of many across the province, swept toward the village.
This record is remarkable for a number of reasons, not the least of which is having handily broken Canada's 84-year-old record of 45°C (113°F) recorded in 1937, but also potentially having resulted in the deaths of nearly 500 people: on June 30 BC Coroners Service said in the five days between June 25 and 30 that they received at least 486 reports of deaths over the average amount typically seen; the province's chief coroner Lisa Lapointe cautioned that that number was preliminary and expected to increase.
https://www.aljazeera.com/news/2021/6/30/never-seen-anything-like-this-100s-dead-amid-canada-heat-wave
The Canadian record is also remarkable in that it is hotter than any temperature recorded in the Lower 48 states outside the Desert Southwest, with only four states having recorded a higher temperature, and now stands as the highest temperature ever recorded north of 45 degrees latitude. As an example, Lytton's 49.6°C (121.3°F) is ahead of Las Vegas's all-time high of 47°C (117°F), and falls only one degree Fahrenheit short of Phoenix's all-time high of 50°C (122°F). Lytton's heat also tied with what was recorded in Death Valley on June 30, a region notorious for lethal temperatures.
Siberia, typically considered one of the coldest places on the planet, is also experiencing heat waves across two regions, a repeat of conditions that plagued Arctic communities last year. Moscow recorded a peak of 34.8°C (94.6°F) on June 23, an all-time record for the month of June for the city. Further east, with the title of The Coldest Town on Earth, Oymyakon hit a high of 34.6°C (94.3°F) on June 28, a full 105.8°C (190.4°F) above the town's typical winter low, and nearly 15°C (27°F) above its average June daily high of 20.0°C (68.0°F)—bear in mind that Oymyakon is north of the 63rd parallel, the same latitude as Anchorage, Alaska.
Ground temperatures were recorded hitting 48°C (118°F) in Eastern Siberia's Verkhojansk by the European Space Agency's Copernicus Sentinel satellites. Bear in mind that this was the land surface temperature, and not representative of how hot the air itself was on that day, of which still rose to an anomalous 30°C (86°F); while this is not a record for the region, it is notable that Verkhojansk is just north of the Arctic Circle.
Dreamland Video podcast
To watch the FREE video version on YouTube,
click here
.
Subscribers, to watch the subscriber version of the video, first log in then click on Dreamland Subscriber-Only Video Podcast link.