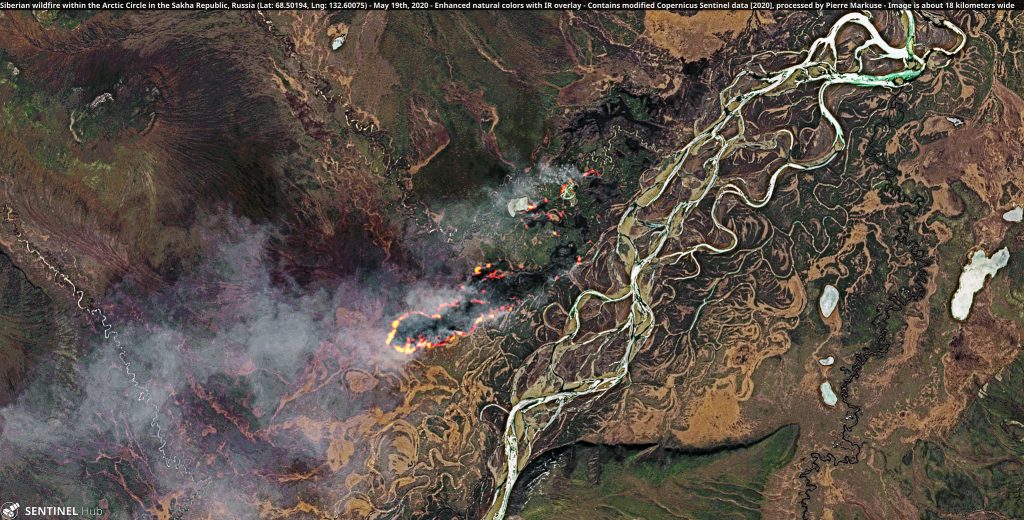 A small town in Siberia's far north has recently gained the dubious distinction of breaking a record-high temperature for the Arctic, hitting 100.4°F (38.0°C), a temperature typically only experienced in heat waves that occur much farther south.
Although it's only a small community of only 1,100 people just north of the Arctic Circle, the town of Verkhoyansk hit this huge, triple-digit high on June 20, a new record high for the dramatically warming Arctic region. Temperatures reached 95.3°F (35.2°C) the following day, indicating that the record heat wasn't just a one-time fluke.
This news comes amidst a long-running heat wave that has gripped Siberia in recent months that includes the region's hottest May on record, with temperatures rising 18°F (10°C) above the 1979 to 2019 average for the month, according to the European Union's Copernicus Climate Change Service, a consequence of rising global temperatures.
This prolonged heat wave has sparked 31 wildfires in the region, with 885,800 acres (358,472 hectares) of forest in the Sakha Republic (the region that includes Verkhoyansk) having burned so far.
"For a long time, we've been saying we're going to get more extremes like strong heat waves," according to Ruth Mottram, a climate scientist at the Danish Meteorological Institute. "It's a little like the projections are coming true, and sooner than we might have thought."
Image Credits:
News Source:
Dreamland Video podcast
To watch the FREE video version on YouTube,
click here
.
Subscribers, to watch the subscriber version of the video, first log in then click on Dreamland Subscriber-Only Video Podcast link.