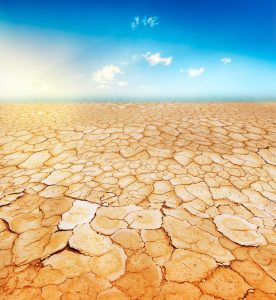 I have updated Climate Watch, and I am publishing part of the update here because it departs significantly from previous updates in that includes practical ideas that can be used right now to make significant and useful changes that will affect the climate for the better over the next ten years. We are going to have some hard years ahead. But we can change things if we stop arguing and pretending that it isn't happening, and get on with the simple, inexpensive process of changing things.
Here are some inexpensive and practical things that we can do right now worldwide to save a lot of lives, and maybe prevent an almost unimaginable catastrophe.
1. We can increase the reflectivity and heat management of our cities. First, making sure that roofs, concrete and asphalt expanses are reflective rather than dark in color can dramatically reduce their heat signature. Second, emphasis on and expansion of green spaces, insofar as this is possible given water shortages, can help.
2. Just 1,500 of the 29,000 coal-fired power plants worldwide emit 73% of all electrical generation pollutants. They can be converted to natural gas. It is still polluting, but far less so than coal. This single act, not even very expensive, would massively reduce carbon emissions.
3. Oil and gas extraction causes methane leakage. A worldwide effort to fix these leaks can drastically reduce human-caused methane release into the atmosphere. This is important because methane is a vastly more dangerous warming agent than carbon dioxide.
4. There are smaller, less expensive, more efficient and safer nuclear power plant designs available right now. These plants should be built, and even smaller modular reactors considered for the near future.
5. We can get serious, on an international basis, about the plant a trillion trees proposal. If we plant in areas that still have viable ecosystems, we can expand those ecosystems and recover our planet's lungs.
6. There should be an international consortium devoted to building desalinization plants wherever they will help. This should include loans and grants for countries that cannot afford this technology.
7. A worldwide education campaign should be instituted so that people have all the knowledge tools, from arid farming techniques to heat and other extreme weather survival strategies that they need.
8. Changes in livestock breeding to emphasize the breeding of lower-flatulence animals, and increasing use of plant-based nutrients in diets.
To read the full Climate Watch text, click here.
Dreamland Video podcast
To watch the FREE video version on YouTube,
click here
.
Subscribers, to watch the subscriber version of the video, first log in then click on Dreamland Subscriber-Only Video Podcast link.