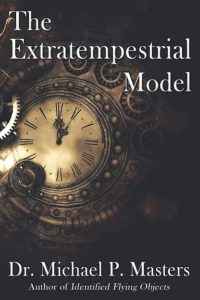 Professor of Biological Anthropology at Montana Technological University, Dr. Michael P. Masters joins us to talk about his latest book, The Extratempestrial Model. Applying his expertise in hominin evolutionary anatomy, archaeology, and biomedicine, Dr. Masters is the first Ph.D. in Anthropology to credibly posit that UFOs and "aliens" are our future human descendants coming back through time to visit and study their own hominin evolutionary past. And when guest host Jeremy Vaeni sees that he is open to going beyond even that in his theorizing, he takes the conversation to places few are capable of exploring! You do not want to miss this one!
Explore this incredibly provocative book. Click here!
Visit Michael Masters on the web: http://michaelpmasters.com
Dreamland Video podcast
To watch the FREE video version on YouTube,
click here
.
Subscribers, to watch the subscriber version of the video, first log in then click on Dreamland Subscriber-Only Video Podcast link.