Archived podcast for paid Subscribers only. Please login to access.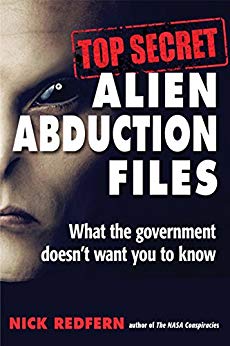 Please note: If the stream above does not work, please take advantage of our many other listening options.
When Nick Redfern and Whitley Strieber discuss abductions, you can be sure that it is going to be completely mind-blowing. We go from the issue of government surveillance of close encounter witnesses to MILABS, the mystery of the black helicopters and much, much more.
Given that Whitley is the only close encounter witness and researcher who also has a large podcast, this is a very unique show as he asks another researcher about some of the ultra high strangeness things that have happened to him. There are a number of incidents mentioned that he has never discussed before, and some of them are harrowing!
Nick brings revealing perspective and offers new theories and stories as well. As Whitley points out around 15 minutes into this show, there are some very strange things happening right now that suggest that big and surprising changes could be unfolding soon.
To listen on TuneIn Radio, click here or search Dreamland in the TuneIn app.
To listen on Alexa, say, "Alexa, play Dreamland Podcast."
To listen on the Paranormal Radio feed, click here. You can get the Paranormal Radio app from the Apple and Android app stores. Scroll down in the app to the Dreamland podcast.
You can also listen to the free version of the show on our YouTube channel. Click here. Should the subscriber stream become unplayable, subscribers please navigate to the subscriber area. You will find the subscriber YouTube feed under Videos.
Dreamland Video podcast
To watch the FREE video version on YouTube,
click here
.
Subscribers, to watch the subscriber version of the video, first log in then click on Dreamland Subscriber-Only Video Podcast link.