Archived podcast for paid Subscribers only. Please login to access.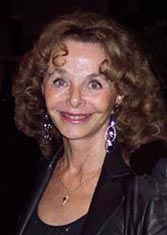 Our Christmas Special this year is an hour with Linda Moulton Howe, and she and Whitley cover the world of high strangeness. They start with MK-ULTRA and the possibility that it is continuing. Linda starts with this: "from every direction, I am getting a sense that 2019 could be one of the world's most tumultuous years, physically from the planet's point of view, from the environment, from the government and possibly finally getting that headline that we've all been waiting for for so long, that we're not alone in this universe!"
And that's just the beginning! Listen and they dive deeper into high strangeness than ever before. This show is full of new material, new ideas and alive with the electrifying synergy that comes when Linda and Whitley connect!
We'll be back on January 4 with our traditional John Hogue predictions show, then we'll be exploring the story of those strange mummies found in Peru, and going on from there into a great 2019 on Dreamland, the oldest and–we think–the best podcast of its kind in the world.
Learn more about Linda's work and visit Earthfiles.com every day!
Note: Whitley has a slip of the tongue while discussing a missing time experience he had in May of 2017. He says May of 1986.
We are still in a mighty struggle to get the new site working, and in the meantime most of our subscribers can use the site without paying. If you want to help us this Christmas, please do! To donate on PayPal, click here!
Thanks for being part of this from all of us at Unknowncountry.com: Whitley Strieber, Jeremy Vaeni, Matthew Frizzell, Amy Safrankova, Nikki Thomas, Ted Alexander and me, Al Harlow. (BTW, I'm not the musician!)
Merry Christmas and Happy New Year!
To listen on TuneIn Radio, click here or search Dreamland in the TuneIn app.
To listen on Alexa, say, "Alexa, play Dreamland Podcast."
To listen on the Paranormal Radio feed, click here. You can get the Paranormal Radio app from the Apple and Android app stores. Scroll down in the app to the Dreamland podcast.
You can also listen to the free version of the show on our YouTube channel. Click here. Should the subscriber stream become unplayable, subscribers please navigate to the subscriber area. You will find the subscriber YouTube feed under Videos.


Dreamland Video podcast
To watch the FREE video version on YouTube,
click here
.
Subscribers, to watch the subscriber version of the video, first log in then click on Dreamland Subscriber-Only Video Podcast link.