Archived podcast for paid Subscribers only. Please login to access.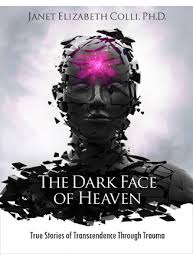 Human beings are deeply sensitive. You are. As a result, we are all traumatized. Janet Collie brings her great wisdom and wealth of experience treating every kind of trauma to this deeply freeing interview. You can transcend your trauma.
Janet is a psychotherapist specializing in spiritual emergence. In this beautiful interview and in the Dark Face of Heaven, she explores the meaning of trauma, and how to relieve oneself of its great weight. She has experience with every kind of trauma there is, even including the trauma of close encounter. Experience her gentle and sustaining wisdom in this deeply healing interview.
Her website is Sacred Encounters.
Dreamland Video podcast
To watch the FREE video version on YouTube,
click here
.
Subscribers, to watch the subscriber version of the video, first log in then click on Dreamland Subscriber-Only Video Podcast link.