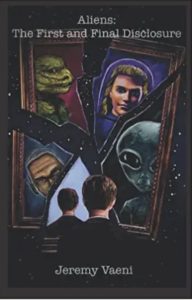 Beginning with a thorough telling of her unique early life, which informed her decision to perform and study sex magick, Stephanie Quick takes us on a journey like no other into the realm of sex and the super natural–beginning in a Buddhist monastery!
Visit Stephanie online: https://stephaniequick.home.blog
Prepare for host Jeremy Vaeni's solo episode by getting his latest book here: Aliens: The First and Final Disclosure.
Dreamland Video podcast
To watch the FREE video version on YouTube,
click here
.
Subscribers, to watch the subscriber version of the video, first log in then click on Dreamland Subscriber-Only Video Podcast link.