Archived podcast for paid Subscribers only. Please login to access.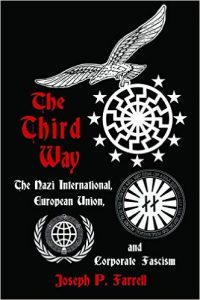 There are dark energies abroad in our world. Why, for example, did Islamic Jihad start as soon as the Cold War

ended?
Was this just an accident, or is there somebody behind the scenes at work who has an interest in keeping our world in a perpetual state of conflict?
We go deep into the occult and demonic side of modern underground Nazism, moving beyond literally anything that has ever been discussed before as experts Joseph Farrell and Peter Levenda pool their insights.
Monstrous activities such as pederasty and occult child abuse are discussed. The Epstein Black Book, which is integral to that discussion, can be read here.
Learn more about Peter Levenda's work at PeterLevenda.com.
Explore the world of Joseph Farrell at GizaDeathStar.com.
Don't miss Joseph Farrell's powerful new book on Naziism in the modern world, the Third Way.
Peter Levenda's Hitler Legacy is a amazing. Read the five-star reviews on Amazon.com! Click here.
Dreamland Video podcast
To watch the FREE video version on YouTube,
click here
.
Subscribers, to watch the subscriber version of the video, first log in then click on Dreamland Subscriber-Only Video Podcast link.