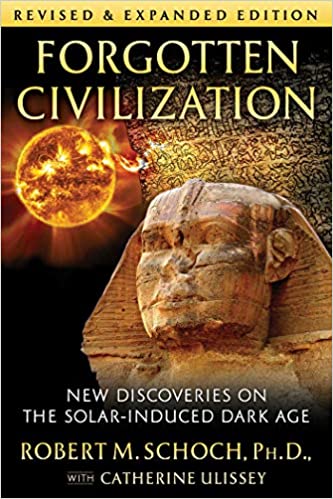 Dreamland this week: Dr. Robert Schoch, geologist, renowned professor and adventurer, is at this point a true living legend, so get set for a great discussion as we delve into the secrets of the deep past in search of what could happen in our near future. He reports on his latest findings, included in the greatly expanded edition of Forgotten Civilizations that we discuss this week.
We know that there was a tremendous upheaval on Planet Earth 12,000 years ago. It caused the extinction of thousands of species and very nearly eradicated mankind. But why did it happen and, above all WHAT happened? And why are there ruins around the world dating from before that event that cannot be explained? For the first time, Dr. Shoch offers a theory about how things like the boulders that were used in the construction of Sachsayhuaman and Gunung Pandang were moved, and by extension how many other 'impossible' ancient sites must have been built. Then we go on to explore the mysteries of the vast underground cities of Cappadochia in Turkey, why they may have been built and what kind of catastrophe might have caused enormous numbers of people to move underground so many years ago.
THEN we go on, looking into the future…and into the sun. What do the lessons of the past tell us now? Where are we going in terms of solar activity, the unstable magnetic field and the human future?
Take an incredible journey this week with Whitley and Dr. Robert Schoch!
To get Robert's epic book, click here!
Dreamland Video podcast
To watch the FREE video version on YouTube,
click here
.
Subscribers, to watch the subscriber version of the video, first log in then click on Dreamland Subscriber-Only Video Podcast link.