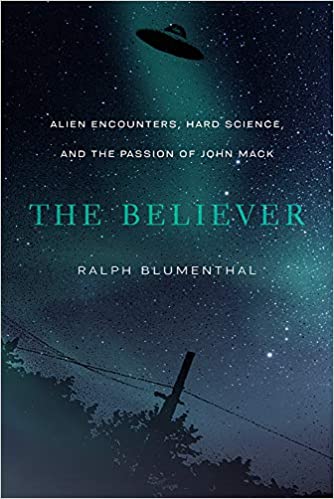 New York Times reporter Ralph Blumenthal has written a brilliant and much deserved biography of a mysterious, amazing and brilliant hero: Dr. John Mack. As a tenured Harvard professor and a licensed psychiatrist, Dr. Mack put his life, his livelihood and his reputation on the line when he began publicly advocating that close encounter witnesses were NOT insane or liars, but were simply reporting their experiences.
This caused a firestorm to erupt in his life and nearly ended his career. Whitley Strieber says, "I'll never forget the moment that John called me to tell me that both his tenure and his license to practice psychiatry were on the line. I said to him that he had to get legal help immediately, that he could not advocate for himself against such opposition." He did, and the story that Ralph Blumenthal tells about his life, his battles and his tremendous courage will stir your soul and open your mind to a great mystery in a whole new way.
To get The Believer, click here.
Visit Ralph at RalphBlumenthal.com
Dreamland Video podcast
To watch the FREE video version on YouTube,
click here
.
Subscribers, to watch the subscriber version of the video, first log in then click on Dreamland Subscriber-Only Video Podcast link.