Archived podcast for paid Subscribers only. Please login to access.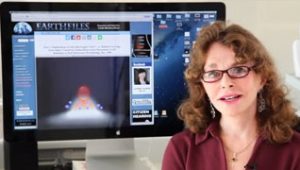 Linda Moulton Howe brings us an electrifying interview with a lawyer who had one of the most extraordinary close encounter www.facebook.com/earthfilesnews/
experiences of all time. Then Whitley and Linda engage in a brain-bending discussion of good and evil visitors that will enlighten and inspire you and leave you with deep insights into the whole nature of the complex experience that we call close encounter.
Whitley's contact experience has intensified in recent months, bringing him new levels of insight and understanding and Linda, of course, brings her years of experience as one of the field's premiere researchers to this unforgettable conversation.
If you are not an Unknowncountry.com subscriber, you owe it to yourself to join, if only for the wisdom and insight of this one show.
Linda's website is Earthfiles.com. Visit her daily! To join Earthfiles News on FaceBook, click here.
Dreamland Video podcast
To watch the FREE video version on YouTube,
click here
.
Subscribers, to watch the subscriber version of the video, first log in then click on Dreamland Subscriber-Only Video Podcast link.