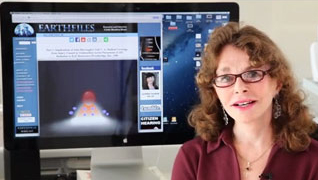 Linda Moulton Howe reveals some blockbuster ideas and information in this intense interview!
Linda Moulton Howe and Whitley Strieber met in 1987, and Linda visited his cabin when Communion was still in manuscript form. From then to now, they have remained friends and colleagues. In this extraordinary discussion, Linda asks almost as many questions as Whitley does, making it as completely fascinating and absorbing exchange as you are going to hear on subjects ranging from the agenda of the grays to the problems with "disclosure." It ends with, of all things, an amazing and beautiful discussion of one of the apocryphal gospels, the Gospel of Mary, which plays an important part in Whitley's new book on Jesus.
But why did Linda decide to get the Gospel of Mary a few days ago? Why did she bring it up just when Whitley was working on it? We listen as a higher level literally intervenes in this wonderful conversation, working through the minds of two people who live as best they can in the light.
Linda's website is Earthfiles.com. Be sure to watch her live YouTube show every Wednesday at 7:30 PM around the world.
Subscribers, enjoy the huge treasury of Linda Moulton Howe material on Unknowncountry.com. Click here to get the list.
The late, great Jim Marrs, who was a dear friend of Linda and Whitley's is mentioned in the show. He hosted some Dreamlands and appeared on the show many times. Click here to get the list.
Dreamland Video podcast
To watch the FREE video version on YouTube,
click here
.
Subscribers, to watch the subscriber version of the video, first log in then click on Dreamland Subscriber-Only Video Podcast link.