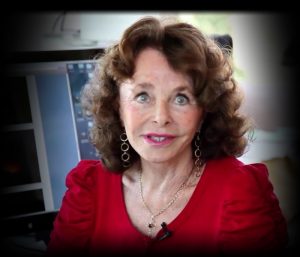 Linda Moulton Howe returns to Dreamland to discuss what Col. Philip Corso's immortal phrase "a new world if you can take it" means to her and what it is going to mean in 2020 and beyond. Will 2020 be "the year" that the world faces the reality that there is somebody here whose nature we do not know and whose presence and motives we do not know.
Linda took over a hundred notes while reading A New World, and she goes through them in this fascinating show, exploring the information in A New World as only Linda Moulton Howe can, ranging over her lifetime of experience and research. The discussion of "resurrection technology" as it appears in Glimpses of Other Realities is stunning–and, for that matter, so is the entire interview! You will never forget, among other things, the story Linda tells of a witness who saw herself die, then return in a new version of her body and ask the agonizing question, "who am I?"
At one point, Linda says, "We have a brand new universe that's coming. It isn't just the headline 'we are not alone,' it is an entirely new relationship with the fundamental fabric of reality."
Linda Moulton Howe at her dynamic and exciting best!
Visit Linda's great website, Earthfiles.com every day! Listen to her GREAT live YouTube show on Wednesday nights at 6:30PM Pacific.
PLEASE NOTE: There is no video of this podcast. It was completed before Unknowncountry had a video feed. It is audio only.
Dreamland Video podcast
To watch the FREE video version on YouTube,
click here
.
Subscribers, to watch the subscriber version of the video, first log in then click on Dreamland Subscriber-Only Video Podcast link.