Archived podcast for paid Subscribers only. Please login to access.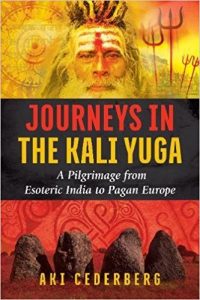 Come on a journey of discovery with a true pilgrim who crossed India and Nepal in search of his own soul and meaning, then returned to Europe where he found powerful connections between the gods of India and the gods of Northern Europe.
Aki Cederberg is a pilgrim in the deepest sense of that word, willing to give up everything for his quest, and to go wherever it takes him, even when that means facing death.
In this powerful edition of Dreamland, Aki takes us on his journey with him, describing what he found in ritual and in connection to hidden masters of the sacred.
Only on Dreamland will you hear a story like this, moderated by a host as knowledgeable as Whitley Strieber.
Aki Cederberg's website is www.akicederberg.com
To get Journeys in the Kali Yuga, click here.
Dreamland Video podcast
To watch the FREE video version on YouTube,
click here
.
Subscribers, to watch the subscriber version of the video, first log in then click on Dreamland Subscriber-Only Video Podcast link.