Archived podcast for paid Subscribers only. Please login to access.
First, Whitley's Super Natural co-author Dr. Jeff Kripal joins us to talk about his new book The Flip, about changing the way we think to include things that seem impossible but are actually real. Why do we ignore them? Why do we live as if they don't matter?
Jeff takes us on a journey from the stunning confrontation that Nobel Prize winner Dr. Kary Mullis had on a dark night in northern California to a lightning bolt that changed—and almost took—a life to—well, he and Whitley talk about what happened when Jeff spent the night in the same room with Whitley Strieber, and it was NOT a quiet night!
Visit Jeff on his website: https://kripal.rice.edu/
To get the Flip through us, click here.
Then New York Times reporter Leslie Kean comes in for the subscriber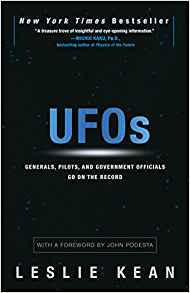 special to give us the behind the scenes story of what she's been doing at the New York Times to rock the world. What does the Times' reporting on UFOs mean? Why are they doing it now? What does Leslie see next? Don't miss her insights into this world-shaking topic.
Connect with Leslie on her website. Click here.
To get Leslie's books, click here.
Dreamland Video podcast
To watch the FREE video version on YouTube,
click here
.
Subscribers, to watch the subscriber version of the video, first log in then click on Dreamland Subscriber-Only Video Podcast link.