Archived podcast for paid Subscribers only. Please login to access.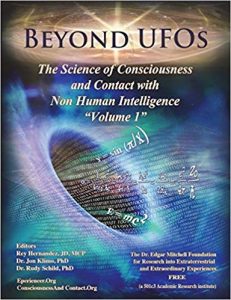 An amazing interview with Rey Hernandez, one of the founding directors of the Dr. Edgar Mitchell Foundation for Research into Extraterrestrial Encounters. Rey opens up about the stunning 2012 close encounter and series of follow-on experiences that drew him into what has become his life journey as a director of FREE.
The close encounter experience is evolving. As Rey points out, in the 1980s 38% of witnesses regarded their experiences as very negative. Now, 85% see them as very positive.
Listen as Whitley and Rey discuss the journey that experiencers have been on from the initial shock of realization to, in most cases, an ongoing and now rich relationship with this mysterious presence called 'the visitors.'
Their amazing conversation covers such topics as consciousness and why it is beyond anything we have as yet guessed, and the profound connection between death and the dead and the close encounter experience.
Why is close encounter happening?
Where is it going?
Don't miss this incredibly interesting discussion.
Find out More about FREE and its work at Experiencer.org.
Above all get Free's incredible, super-informative new book Beyond UFOs. Click Here.
Dreamland Video podcast
To watch the FREE video version on YouTube,
click here
.
Subscribers, to watch the subscriber version of the video, first log in then click on Dreamland Subscriber-Only Video Podcast link.