Archived podcast for paid Subscribers only. Please login to access.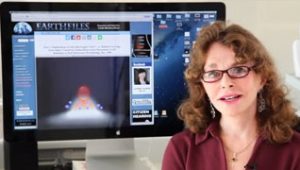 A few weeks ago on Coast to Coast AM, Linda Moulton Howe offered a brief report about the Cape Girardeau, Missouri UFO crash of 1941. Here, she and Whitley go into much more detail about this extraordinary incident. What actually happened and how might it have affected the US atomic weapons program at the time? What did it have to do with the death of Franklin Delano Roosevelt on the anniversary of the incident four years later? And why was then Vice President Harry S. Truman actually IN the US Capitol basement, possibly where the bodies and debris recovered from that crash are stored, at the very hour of Roosevelt's death?
This is an extremely strange story that suggests that our world, quite simply, may not be what it seems, and that at least some of our leaders know this and are caught up in the tide of the unknown.
Listen as Linda reports in depth, and she and Whitley have another of those mind-boggling dialogues about what might lie behind the deepest secrets in the world.
Go to Linda Moulton Howe's Earthfiles.com every day!
A note from Whitley Strieber: As fantastic as this story is, it is NOT an April Fool's joke. It is just a coincidence that the show falls on April 1!
Dreamland Video podcast
To watch the FREE video version on YouTube,
click here
.
Subscribers, to watch the subscriber version of the video, first log in then click on Dreamland Subscriber-Only Video Podcast link.