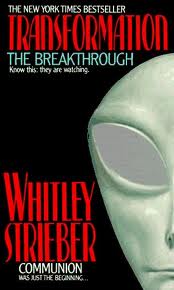 Part two of the classic follow-on to Communion, Transformation. In this book, Whitley Strieber describes his continuing encounters as they develop, and makes a powerful case for them being real, not the result of organic brain disease, hallucinations or lies. This audiobook contains some of the most vivid and interesting encounter stories ever told. Copyright (C) Walker & Collier, Inc. May be downloaded for personal use only, not uploading to any public site.
Dreamland Video podcast
To watch the FREE video version on YouTube,
click here
.
Subscribers, to watch the subscriber version of the video, first log in then click on Dreamland Subscriber-Only Video Podcast link.