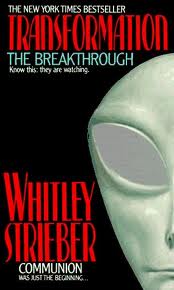 Part one of the classic follow-on to Communion, Transformation. In this book, Whitley Strieber describes his continuing encounters as they develop, and makes a powerful case for them being real, not the result of organic brain disease, hallucinations or lies. Copyright (C) Walker & Collier, Inc. May be downloaded for personal use only, not uploading to any public site.
Dreamland Video podcast
To watch the FREE video version on YouTube,
click here
.
Subscribers, to watch the subscriber version of the video, first log in then click on Dreamland Subscriber-Only Video Podcast link.