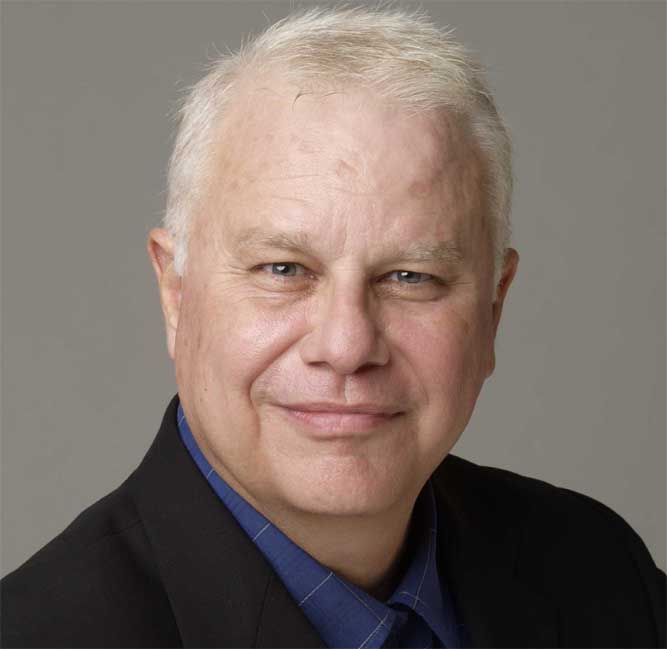 Much of the media and the government are acting as if the UFO phenomenon started in 2004. Therefore, the idea that the objects that have been observed by Naval pilots might be man made technology of some sort actually seems believable to some people. But it started long before that. Maybe even before we ourselves were here. In fact, what happened when we did begin to notice it in the 1940s was not that it was starting, but that it was increasing its visibility. Prior to that, we had always seen it as mythology. Now, we began to see it as technology.
In 1947, General Nathan Twining circulated a classified memo (later released under the Freedom of Information Act) stating that "the phenomenon reported is something real and not visionary or fictitious." He went on to describe "extreme rates of climb" and other characteristics that precisely match the recorded capabilities of the objects in the released Naval footage. So, if an earthly foreign power has such craft now, then they also had them in 1947.
General Twining was Chief of Staff of the Air Force from 1953 until 1957, and Chairman of the Joint Chiefs of Staff from 1957 to 1960. Even though the public was being carefully taught to laugh at UFOs at that time, as was still true until recently, the fact that he'd written that memo in 1947 doesn't seem to have hurt his career at all. And yet, in the same year, Project Sign was started, which later became Project Blue Book. The purpose of these projects was to make a public show of investigating the phenomenon, while eventually debunking the whole thing, as was done with the Report on Project Blue Book that was released in 1969.
The truth is known now, just as it was in 1969 and 1947, as General Arthur Exon, who was a witness to the Roswell debris and biological materials that were transported to Wright Field in July of 1947, told me in 1988: "Everyone from Truman on down knew that what we had found was not of this world within twenty-four hours of our finding it."
Fantastically, the decision was made to hide this epochal, world-changing discovery. That was almost certainly the worst decision in the whole long history of mankind.
And people wonder why conspiracy theories like Q-Anon are so popular. The reason is simple: the government conceals and it lies, and people know this. As they have no baseline of truth except that they cannot trust their own government, they fall easy prey to any unproven claim that happens along. Thus we have huge segments of the US populations who have become victims of bizarre conspiracy theories. Of course they have: they know that there are indeed real ones, so it makes the false ones, made up, for example, by foreign powers seeking to divide the American people, all too easy to believe.
What has happened here is that a flawed system of classification has been used to hide things that should never have been hidden, not from the beginning, and the presence of a nonhuman intelligence (or apparently nonhuman) is probably the single most important of the matters that has been wrongly classified. If there is evidence that things "not of this world" are here, and it would seem that such evidence has been in our hands since 1947, its concealment has always been wrong and this error must be corrected. And not just with a few hints. It must be completely corrected.
The extent to which this whole affair may be known behind closed doors I cannot say, but our knowledge of it is certainly not confined to videos of unknown objects taken by the military in the past few years. A typical example of how deep this might go is a document called "the Majestic-12 Operations Manual." Its provenance is hotly disputed, and the fact that whether or not it is an authentic document cannot be determined is outrageous. This has happened because too much information is withheld from the public, with the result that we cannot make a rational decision. To read the document and its history, click here.
And what of the photos that astronaut Gordon Cooper took of a landed UFO at Edwards Air Force Base in 1957? He was no liar. He described the images to me personally. He sent them to the Pentagon as ordered and they have never been seen again. So where are they?
These are just two small examples of what must be, given all the sightings and other encounters that have reached the public space, a very extensive record. And what of the metal and biological material found at Roswell? General Exon told me that he personally saw both. Col. Jesse Marcel made a video about the metal he had roughly tested before sending it to higher headquarters. Where is that metal now? And the biological materials? Both men said what they said in contemplation of their advancing age and their uneasiness about the moral choice that keeping such secrets involves. The same goes for Gordon Cooper and many others.
The reason that it is wrong to hide what we do know for certain is that this knowledge so profoundly changes our understanding of our world that no motive to conceal it can be compelling enough to justify such an act. It is knowledge that belongs to every single human being in the most fundamental possible way: because we are human.
The Pentagon, according to press reports, is saying that it has no evidence that the objects in the tapes that have been released starting in 2017 originate with aliens. If this is actually true, then fine. But given a 74 year history of demonstrably lying about this subject, and the fact that this has obviously been under study in secret since the days of Generals Twining and Exon, how can we know? It has also hinted that they may be of foreign origin, which is entirely absurd.
As it has been officially released under the Freedom of Information Act, there is no question of the authenticity of the Twining Memo, which would mean that craft that defy gravity and can exceed the speed of sound without generating a sonic boom and can do all of the other things that have been observed from the 1940s on, cannot belong to another country such as Russia or China.
Because of its generational habits of concealment, we cannot trust our own government. How can we know that anything it says is true? Obviously, we can't, and that will include what it releases to us on June 29, assuming this happens.
As to their being the possessions of an earthly foreign power, in all this time, the UAPs have not made the slightest effort to do anything in furtherance of the interests of ANY earthly power–except the common man. All they have done is create the theater in the sky that has become a fixture of modern life, shadow Russian, American and other military craft, and threaten nuclear weapons facilities. And–and this will have to be faced, too, at some point–entities apparently associated with them haven't just crept into people's bedrooms in the night, they have established complex ongoing relationships with many of us. They have left a clear message with people: your planet is in trouble and you need to rebalance its ecosystems if you are going to survive. In other words, they have policies: they don't want nuclear war and they do want a stable environment. The motive behind such policies is clear: They want us to survive.
Such policies look nothing like those of China, the world's biggest polluter, or Russia, a loopy kleptocracy that can hardly even be thought of as a coherent state, or the United States government, which has become so entangled in lies that it is barely recognizable as an institution that was founded to be "for the people."
They lie for one reason: these things are not just real, something that appears to come out of them is ending up in our bedrooms in the middle of the night and doing things that we don't understand and that are difficult and provocative, and they can't do a single thing about it. Nobody–apparently–knows whether or not these encounters are dangerous, and from my own experience, I would say that, insofar as they completely overturn one's understanding of life and reality, they are initiatory. But is that all they are? Have people died during such encounters? Disappeared in their context?
Because they will not reveal a single thing that they know about them, and there must be some information, surely, we cannot draw a rational conclusion.
Whether the encounters are dangerous or not, they would appear to be helpless to control, channel or prevent them. They would rather conceal their helplessness than admit that they cannot fulfill the most basic responsibility of any government, which is to protect the people that it serves.
And don't think that the proposed US Space Force has much of any chance of affecting this situation, especially if they plan to try to shoot down UAPs. Nobody has any right to present armed resistance to such a thing without the public being fully informed. The reason is simple: if this is done, then the relationship between our entire species and our world is going to change. We need to be able to participate fully in any such decision, and not just the population of one country. The entire world needs to be able to intelligently assess the situation and contribute to the decision.
If we are going to go to war with another world, this entire world has the right to know that and understand why. (I might say that the US Space Force might well have nothing to do with any of this. But because of all the secrecy, that cannot be known.)
Members of the public (like this one) who dare to research this matter and worse, to report on contacts with the presence behind it, are often accused of being the unintentional founders of a new UFO religion. There is certainly one emerging, but not from that direction, and not a myth-based religion at all, but a strange new sort of religion: a secular religion. The new UFO religion is being created by those who keep the secrets. If they are planning armed resistance, then its priests are not consecrated to a conventional deity at all. These priests are soldiers consecrated to the god of war, and their religious rituals are battles. They are Don Quixote to the UFO community's desperate Sancho Panza, going off tilting at the windmill of the phenomenon, but with very real and very expensive lances and entirely unknown consequences.
We the people certainly do not want them galloping out into space on our behalf and shooting at aliens that they claim not to know even exist, then leaving us to face them in alone and unprotected in the middle of the night, for even if they aren't dangerous now, they are likely to be then.
The presence that is here, whether aliens or something else, has breathtaking power and extraordinary authority. It is not going to be "defeated," if that is even an appropriate word to use, by a power that flies jets and, at best, can deploy a few (to us) exotic weapons in space, to what will likely prove to have limited and temporary effect, if any effect at all.
And what if they're on our side? What if all the abductions and such are in support of our survival, and we don't understand them any more than a terrified dog understands that the vet who is jabbing a needle into him is actually saving his life? What, even, if they are part of the human race in some way that we have entirely failed to grasp, and are trying to protect their children and sisters and brothers, and their human family?
We don't know.
Or do we? If any human agency knows the origin and purpose of the abductions but is keeping that secret, then it is more than the crime of the century, it is the fundamental crime, the core crime against humanity, the great crime of history.
So far, too much of the media has been eager to give space to scary stories and absurd stories. They are still, in some quarters, trying to use old-fashioned debunking tactics.
One scientific "authority" has even explained that the UAPs are birds that are actually flying far slower than it appears. Apparently he is not aware of the fact that targeting radars carry extremely sensitive detectors that can measure speed to the hundredths of a kilometer. They have to, or the missiles they are guiding are going to miss. Another has dismissed the videos as "reflections on cockpit windows." But we can safely ignore those clowns, I would think. All but the most credulous media will dismiss such puerile claims.
If the blatantly absurd idea that the objects might be the possessions of an earthly foreign power is going to become the new preferred explanation, the academy and the media, tacitly supported by the failure of the DoD to deny this, then they are going to collectively lose what shreds of credibility they still have with the public.
Some–hopefully not much–of the media is likely to run with such a story. They've been laughing at UFOs and witnesses from the beginning. They don't want to be shown to be wrong. Most of them, though, are likely to embrace and start to explore the mystery as best they can.
Similarly, if scientists and academics admit that the UAPs are of unknown origin, they are going to find that their entire model of reality has blown up in their faces. A whole lot of them are actually going to welcome this. Science is at its best–and its most fun–when it has a mystery to tackle, and this one is a doozy.
Others would rather see their paradigm be preserved than face the truth, and you may be sure that they will make every effort to destroy colleagues who dare to do so, just as they did Dr. John Mack and others. These people are not the inheritors of Galileo. Far from it, they are the inheritors of Cardinal Bellamine, his chief inquisitor.
There is one thing that is new, and that might persist: the public, some and maybe even most of the media, and many scientists and academics are simply ready to face the truth: The UAP phenomenon has an unknown origin, may well be connected to the abduction reports, and originates either with a nonhuman intelligence of unknown origin or is an outcome of our humanity that we have not yet understood–or both. And yes, I don't see the slightest contradiction there. Remember, always, the greater of the mysteries: we don't know what WE are.
This enigma is certainly worth studying, and we have the skills and equipment to do so, as I plan to discuss in depth elsewhere, possibly in a new book. We can approach this in an organized manner and, with enough talent and budget, form a stable factual foundation for further study.
After all, the presence behind the phenomenon is complicit in the secrecy, is it not? They come by stealth into our homes and our lives. They do not land, say, in a public space like the middle of a baseball game or on the White House lawn.
Seeing this from their perspective, what I observe is two things: they may be respecting our authorities' fear of them by keeping the secret, and/or they may be acclimatizing us and also waiting for us to catch up to them so that their appearance will not colonize us culturally, which would refocus our entire world toward them and their knowledge, and destroy our own willingness to innovate and be independent.
I think that this concern was probably a serious one 10 years ago or even 5, but we know too much now, at every level. If they show up publicly tomorrow, we are not going to become supplicants at all. We are going to see their presence as a tremendous and exciting challenge at every level.
It's time that the truth be admitted: we don't know what the UFO/UAP phenomenon is, but we DO know that it is not the result of operations by any conventional earthly power, and we also know that it has something to do with us.
That's the truth. Now, for the tricky bit–it's time to start seriously exploring, at every level of society, from the kitchen table to the academy and the laboratory to the halls of congress and the White House, and every other relevant social institution on Earth, our religious authorities included, the reality of this enigma.
Somebody is here. It is not us, at least not as we now understand ourselves. Where they are from we do not know–unless, of course, such knowledge is being hidden. Whether they are aliens or an earthly power that is completely beyond our present understanding, or something even stranger, we do not know at the public level of discourse. If it is known behind the wall of secrecy, then we are due much more than a peek, which is what it looks like we're going to get in June.
We need to know every single detail that is known behind the scenes. Everything.
And guess what–none of it, not even the darker parts, and they are going to be there, are going to unbalance us. We've lived with this, after all, for at least two generations, abductions included.
It is time for the authorities to grow up. In doing so, they would finally catch up with the public: we already have.
Dreamland Video podcast
To watch the FREE video version on YouTube,
click here
.
Subscribers, to watch the subscriber version of the video, first log in then click on Dreamland Subscriber-Only Video Podcast link.