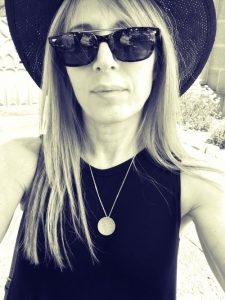 Laura London is the host of Speaking of Jung, and this remarkable podcast series explores the life and work of Carl Gustav Jung. Each episode features in-depth discussions with certified Jungian analysts, and there is a remarkable depth to these insightful conversations.
Jung's work can be intimidating, there is so much out there—a massive amount of his own writing, and an equally massive amount of authors interpreting his ideas. Laura's site is an excellent "way in" to better understanding Jung and the complexities of his work.
Carl Jung wrote a book about UFOs in 1958, it's titled FLYING SAUCERS, A Modern Myth of Things Seen in the Sky. Pare of this show is a discussion of the ideas in this book.
During this conversation Laura talks about her longtime interest in the UFO phenomenon and her personal experiences, synchronicities and thoughts are at the core of this remarkable conversation.
Laura's site: Speaking of Jung
You can also find laura on Facebook and Twitter.
Dreamland Video podcast
To watch the FREE video version on YouTube,
click here
.
Subscribers, to watch the subscriber version of the video, first log in then click on Dreamland Subscriber-Only Video Podcast link.