This is the first edition of our new podcast, New Observations with Mia Feroleto. The overall theme of the podcast is expanding consciousness, as the kind of productive, useful contact that we seek grows as consciousness grows. Mia comes to the contact mission not from the UFO community but from the arts community. She is a well-known art advisor, activist and artist who lives in Vermont and South Dakota. She was the creator of ARTWALK NY, now a national event that opens well-known artists' studios to the public to raise money for the Coalition for the Homeless and other causes. She also created the Consciousness & Contact conference at the Pine Ridge Lakota Sioux Reservation last summer during which Whitley had the extended vision of a parallel reality that he writes about in A New World. Mia is the editor and publisher of New Observations Magazine and the co-creator with Larry and Adelaide Fuss of the Thunderheart Center for the Arts and Conference Center in Wasta, South Dakota.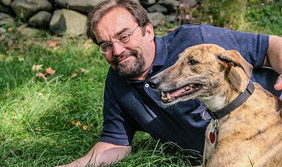 David Louis has been practicing animal communication for twenty years. He has worked internationally with many different species, bringing healing and harmony to animals and their people. He studied extensively with the founder of the animal communication movement, Penelope Smith. For more information about David's work, visit his website, www.talktoyouranimals.co
Dreamland Video podcast
To watch the FREE video version on YouTube,
click here
.
Subscribers, to watch the subscriber version of the video, first log in then click on Dreamland Subscriber-Only Video Podcast link.