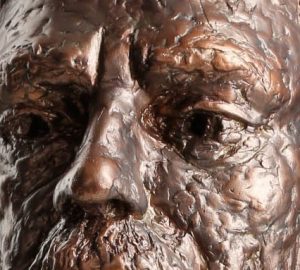 As a way of exploring how the COVID virus has impacted creativity and consciousness, New Observations podcast is interviewing a series of visuals arts to discuss how their own art has been impacted since the beginning of the year when the virus first hit the East Coast.
Sculptor Leah Poller lives in Harlem and was greatly impacted when Manhattan locked down, with residents, institutions, businesses and the social scene completely shutting down. Her experience is rather unique in that her life involves a great deal of international travel. Leah shares her bronze portraits here with us as well as her internal dialogue.
Her work can be found at her website:
Dreamland Video podcast
To watch the FREE video version on YouTube,
click here
.
Subscribers, to watch the subscriber version of the video, first log in then click on Dreamland Subscriber-Only Video Podcast link.