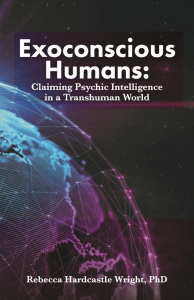 This week on Mia Feroleto's New Observations on Unknowncountry.com: Rebecca Hardcastle Wright joins the New Observations Podcast to discuss her new book entitled "Exoconscious Humans: Claiming Psychic Intelligence in a Transhuman World."
We discuss the range of gifts we are born with and our right to develop them as the transhuman agenda is rolled out around the world. In addition, we talk about the role women have played in the ET UFO community and the fact that, with few exceptions, the field remains a boys club.
Dreamland Video podcast
To watch the FREE video version on YouTube,
click here
.
Subscribers, to watch the subscriber version of the video, first log in then click on Dreamland Subscriber-Only Video Podcast link.