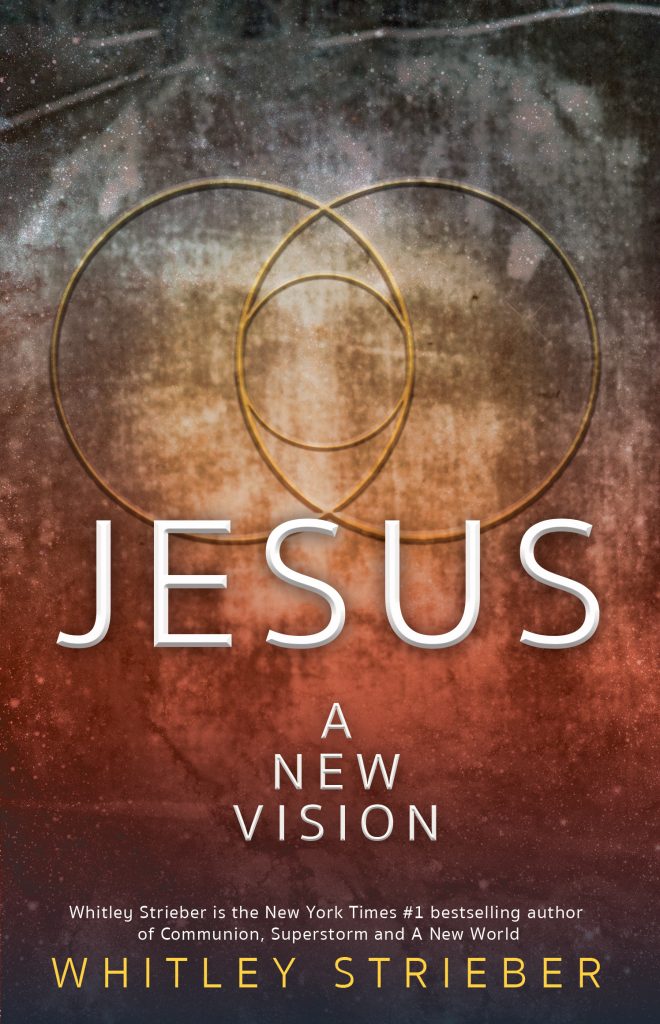 Whitley Strieber's new book, Jesus: A New Vision is now available as a Kindle format pre-order on
Amazon.com
. The Kindle version will be published on January 15 and audio, hardcover and softcover editions will follow shortly.
Jesus: A New Vision is a completely new look at the life of Jesus, what happened after his crucifixion and how his story completely overturned the old pagan religion of the Roman empire and altered history. It draws on the latest archaeology and scientific research to develop a new vision that neither asserts his divinity nor dismisses him as a secular phenomenon, but rather looks at his humanity—and ours–in an entirely new way.
Who was Jesus and who were the people, barely mentioned in the gospels, who aided him through his passion? Who was the woman in Bethany who anointed him with Nard, and why did she do it? Who owned the Upper Room? Who was the boy who ran away at Gethsemane and who was the man sitting at the tomb when the women found it empty?
When Jesus reappeared after the crucifixion, why did he keep his presence secret? And what is the incredible message of the Shroud of Turin, not only about Jesus, but about all of us?
After Saul was blinded on the road to Damascus he reappeared weeks later as Paul the Apostle, one of the greatest theologians in history. Who educated him in Damascus?
In this magisterial work, Whitley Strieber takes the story of Jesus from his birth through his heretofore hidden childhood to his crucifixion and beyond, into the Christianization of the Roman Empire with all its attendant wonders and horrors, and offers a new vision of Jesus as a teacher and the source of a great human empowerment that was buried when the doctrine known as the Nicene Creed was adopted.
Jesus: A New Vision—the only book of its kind. Like Warday, Communion, Nature's End, Superstorm and A New World, another astonishing Whitley Strieber breakthrough book.
Dreamland Video podcast
To watch the FREE video version on YouTube,
click here
.
Subscribers, to watch the subscriber version of the video, first log in then click on Dreamland Subscriber-Only Video Podcast link.