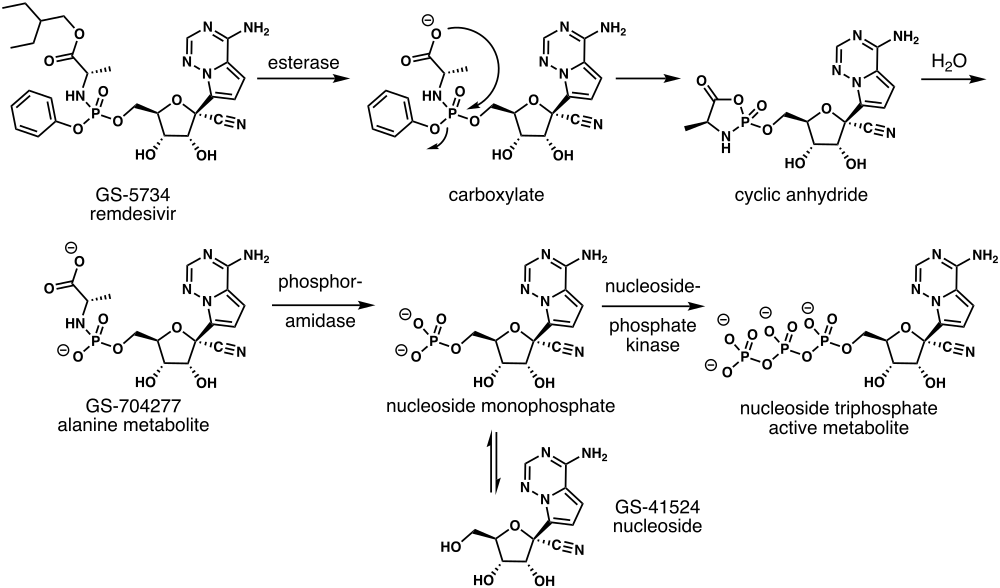 A large-scale clinical trial conducted by the World Health Organization has determined that Gilead Sciences Inc.'s remdesivir had little or no effect on COVID-19 patients' chances of survival or length of hospital stay. The antiviral drug had been granted Emergency Use Authorization (EUA) by the Food and Drug Administration in May, and had been part of the treatment regimen administered to President Donald Trump during his COVID-19 infection, but these new findings might mean that the experimental drug may have been of limited use all along.
"This puts the issue to rest—there is certainly no mortality benefit," according to Dr. Ilan Schwartz, an infectious disease physician at the University of Alberta in Canada.
The study involved 11,266 subjects in more than 30 countries, and was part of the WHO-sponsored Solidarity Therapeutics Trial that also evaluated the potential for the use of existing drugs hydroxychloroquine, anti-HIV drug combination lopinavir/ritonavir and interferon as treatments for COVID-19. The individual trials for hydroxychloroquine, anti-HIV drug combination lopinavir/ritonavir were halted in June after they were found to be ineffective against the coronavirus.
"No study drug definitely reduced mortality" in the patients involved in the trial, according to the study. "These Remdesivir, Hydroxychloroquine, Lopinavir and Interferon regimens appeared to have little or no effect on hospitalized COVID-19 [patients], as indicated by overall mortality, initiation of ventilation and duration of hospital stay."
The design of the study is facing criticism, due to the number of different hospitals around the world involved in collecting the data: different treatment protocols found across the dozens of countries that participated in the study might mean that there were other factors that affected the survival rate of each of the health care systems' respective patients. Additionally, an earlier National Institute of Allergy and Infectious Diseases (NIH) study found that while remdesivir showed a modest ability to block SARS-CoV-2, it wasn't "a knockout 100 percent" cure, according to NIH director Dr. Anthony Fauci.
First developed in 2009, remdesivir did not perform as hoped in its intended use as a treatment for hepatitis C, and studies regarding its effectiveness against Ebola concluded that it was far less effective than other candidate medications for that role. Remdesivir is also expensive and difficult to administer: "This is a drug that has to be given by intravenous infusion for five to 10 days," according to Dr. Maricar Malinis, an infectious diseases physician at Yale University; a single treatment course of remdesivir costs at least $2,550.
"We're looking at what's next," said WHO chief scientist Soumya Swaminathan, in regards to treatments that might be effective candidates for use against COVID-19 infections. "We're looking at monoclonal antibodies; we're looking at immunomodulators and some of the newer anti-viral drugs that have been developed in the last few months."
Despite worldwide containment measures, 40 million people have been confirmed to have been infected with COVID-19, and at least 1.1 million have been killed by the disease. The United States is experiencing a surge in new cases, now totaling 8.1 million infected, with 219,000 Americans having lost their lives to the pandemic.
Dreamland Video podcast
To watch the FREE video version on YouTube,
click here
.
Subscribers, to watch the subscriber version of the video, first log in then click on Dreamland Subscriber-Only Video Podcast link.